25th July, 2013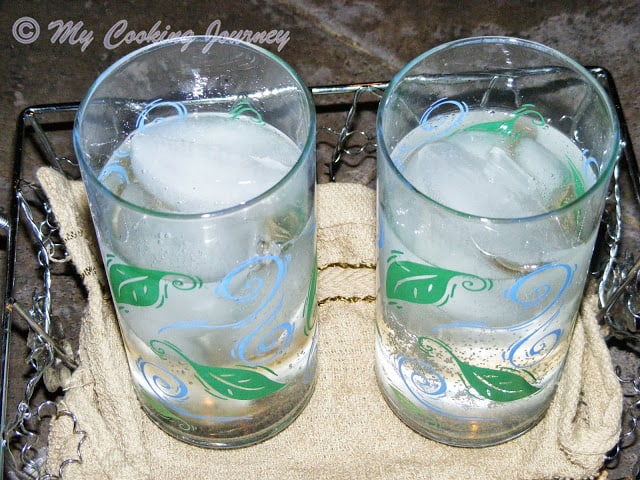 I came through this recipe online through one of the blogging pages that I visit often. When Raks Kitchen put up this recipe, I was immediately transferred back to my home town. This week I am doing Native dishes as theme for the BM. Though this recipe might not be native to my family, but my memories link it with my home town, Arayapuram (originally Hari Hara puram), a small village near Mayiladuthutrai.
Every year when we go to my patti's house for summer vacation, my patti (grandmother) makes sure that she gets a whole crate of paneer soda from the nearby town. My patti knows how much we love this and there will be a constant supply of bottles for as long as we are there. After my patti, my dad took over this job and en route to the house, he will stop in this small vethala paaku kadai (Paan store), who carries this soda and buys the whole crate. He would also give instructions to the store keeper to keep sending us new bottles as we return the empty one back.
This paneer soda is a mildly sweet soda flavored with rose water. Earlier we used to get this soda in a glass bottle that had a marble as a stopper. One has to pop the marble down with their thumb to open it and then drink the soda. The marble remains in the bottle and it keeps going up and down with every sip of the drink. Now we don't find these bottles so easily and are replaced by regular glass bottles.
I did not even think that this could be so easy to make at home. I have already made this recipe several times since I saw this online. Thanks to Rak for posting such a wonderful recipe that brought back my childhood memories.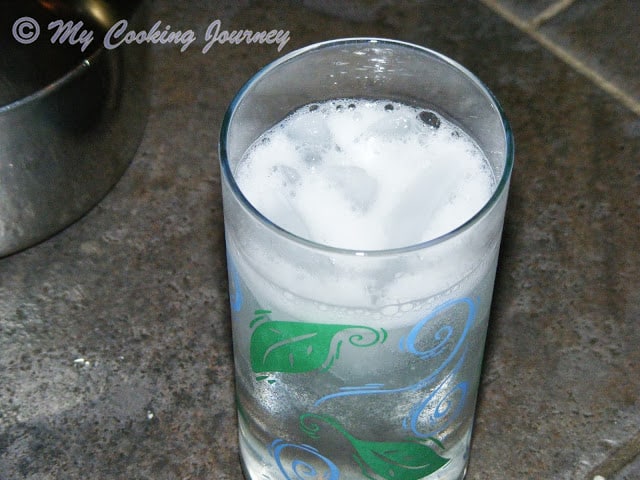 Preparation time – 5 mins
Cook time – 10 mins
Difficulty level – easy

Ingredients – (Serves 4)
Sugar – ½ cup
Water – ¾ cup
Rose essence – 4 drops (or you could use 4 tbsp of rose water)
Soda – As needed
Procedure –
Mix the sugar and water together and let it come to a boil.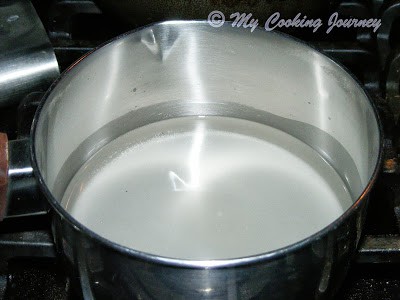 Let it boil for 3-5 mins in medium flame.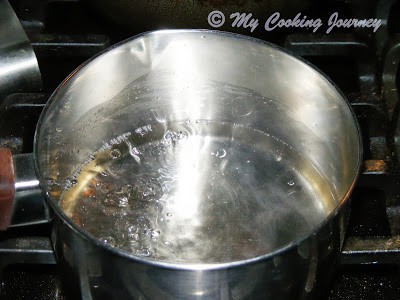 Turn off the flame and let the sugar syrup cool down to room temperature. Now add the rose essence or rose water. I added rose water since that is what I had on hand. If adding the rose water you might have to add about 4 tbsp since it is already diluted. If adding the rose essence just 3 to 4 drops would be sufficient. Always make sure that you use good quality rose essence.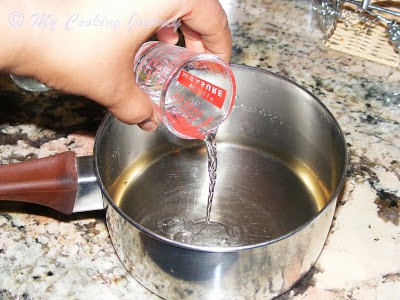 Once the syrup cools down entirely you could store this mixture in the refrigerator for future use.
When ready to make the paneer soda, Add about 4 tbsp of this rose sugar mixture over ice and then add the plain soda to it. Taste the soda and adjust the flavor based on your sugar liking.