I am very happy to host Srivalli's Kid's Delight event with my theme being summer salads. The event runs from June 16th, 2018 to July 15th, 2018. Kids are out from school (here in the US) and I am in the kitchen almost all day cooking/baking something to feed the constant hunger bangs. Summers are quite hot in Oklahoma and there are days when I want to get done with cooking as quick as possible. Summer salads are one of the best ways to feed the kids healthy and also does not require too much time in the kitchen.
This month, I am looking forward for recipes that are perfect for summer and is kid approved. My boys love salad and would eat them any time of the day. I use beans and lentils as protein along with greens and sometimes pasta or other grains. Bring in the best of yours to the table this month. The rules are pretty simple for the event.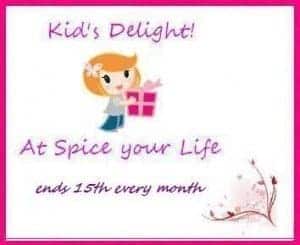 Rules for the event –
The event runs from June 16th, 2018 to July 15th, 2018.
Link to this post and Valli's event announcement is mandatory. Simply copy and paste – Sending this recipe to Kid's delight – Summer Salads, happening at My Cooking Journey and to Srivalli's page.
Link up any number of new recipes. Archived entries are accepted only if updated as current posts.
Only vegetarian recipes should be linked.
Adding the logo is optional, but helps spread the word.
I will be doing a round-up after the event is closed and will include all your delicious salads in the round-up.
Here's how to send your entries –
Email your entries to [email protected] before the end of 15th July, 2018 with the following details –
Your name
Blog Name / Blog URL (if applicable)
Entry Name
Entry URL
Picture of the final dish.
Non bloggers, please send a picture along with a description of the dish.