25th March, 2014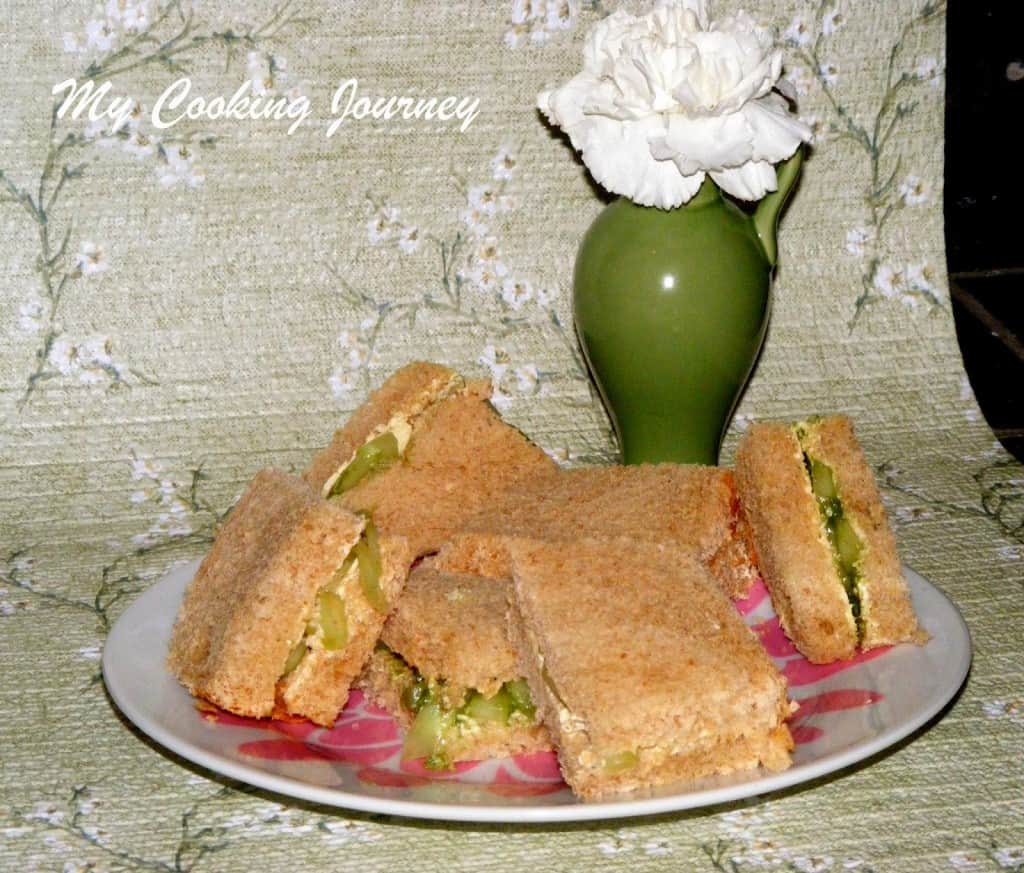 For the day 2 of the Blogging marathon, I chose to make this simple yet absolutely non-soggy cucumber sandwich. This is a perfect recipe for potlucks, picnics and school lunch. I have made cucumber sandwiches before, but somehow always ended up having a soggy bread after couple of hours. This sandwich stayed fresh until lunch break and it was absolutely non-soggy. Thanks to Srivalli for introducing this wonderful 'How to cook Perfect series' on The Guardian.
Felicity Cloake has come up with this fail proof method to make a non-soggy sandwich out of the vegetable that is composed of 96% of water. The key to making a successful cucumber sandwich is extracting the most moisture out of the cucumber. I always peel the cucumbers before using it in a sandwich, but it was an interesting process to learn that removing the juicy center is the key to getting rid of most moisture.
The fat layer or the butter layer between the cucumber and the bread is again a crucial one that keeps the sandwich from getting soggy. I used the butter spread for my sandwich, but you could any butter substitute or softened butter.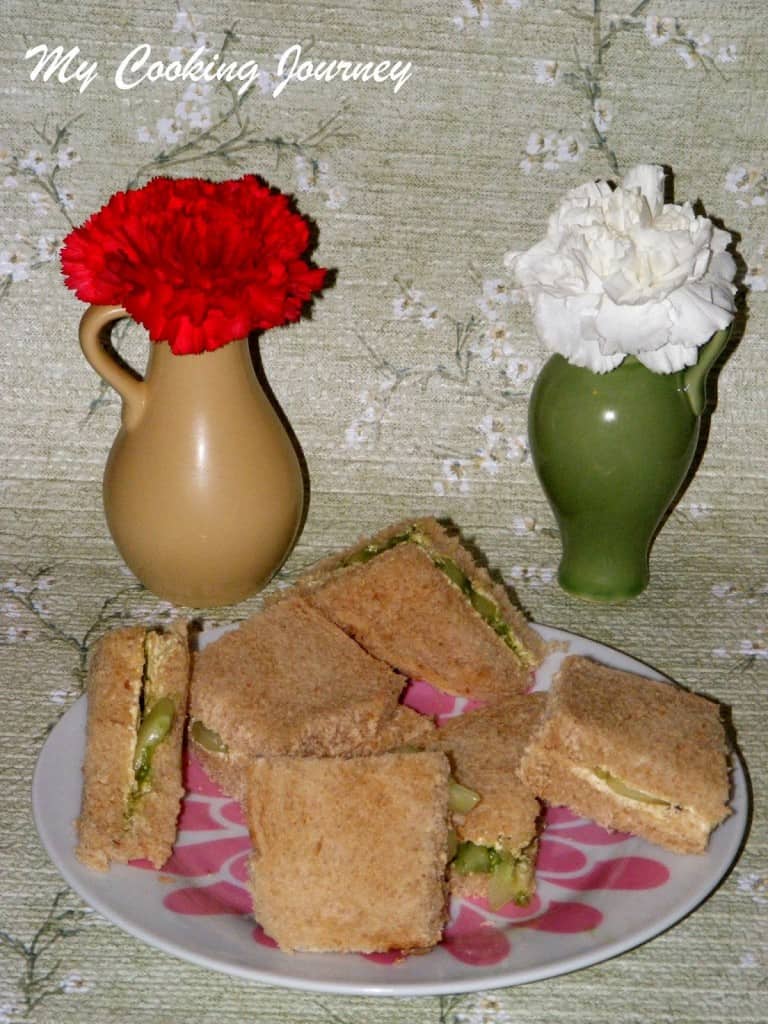 Preparation time – 10 minutes plus 20 minutes to rest the cucumbers
Cooking time – none
Difficulty level – easy
Ingredients – (makes 6 sets of sandwich)
Bread (white or wheat) – 12 slices
Cucumber – 1 (Peeled)
Butter / spread – to spread on the bread
Salt – 1/2 tsp
Pepper powder – 1/2 tsp
Procedure –
Peel the cucumbers and remove the inside soft, seedy part of the vegetable. Slice it as thinly as possible and then place them on a colander. Sprinkle with salt and toss the cucumbers. Leave the cucumber in the colander for about 20 minutes to allow the moisture to drain.
After 20 minutes, place the cucumber slices on few layers of paper towels to remove all the moisture from them.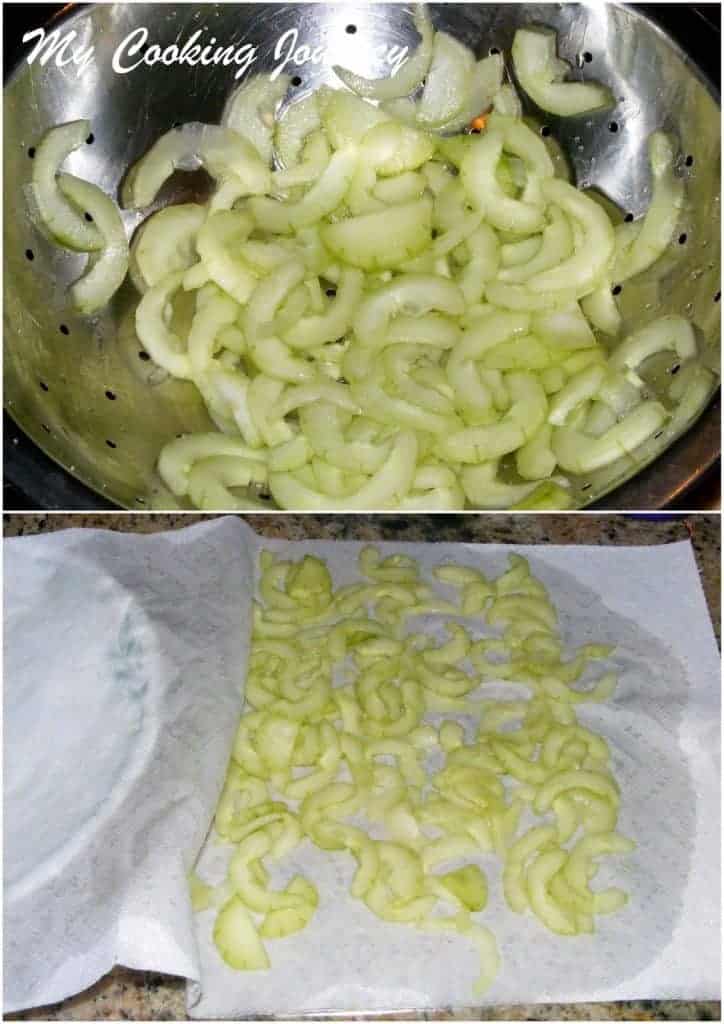 Butter each slice of bread (liberally) and lay the cucumber slices over one of the slice. Do it in such a way that the slices overlap each other and cover most of the bread.
Sprinkle with the pepper powder and cover with the other buttered slice of bread.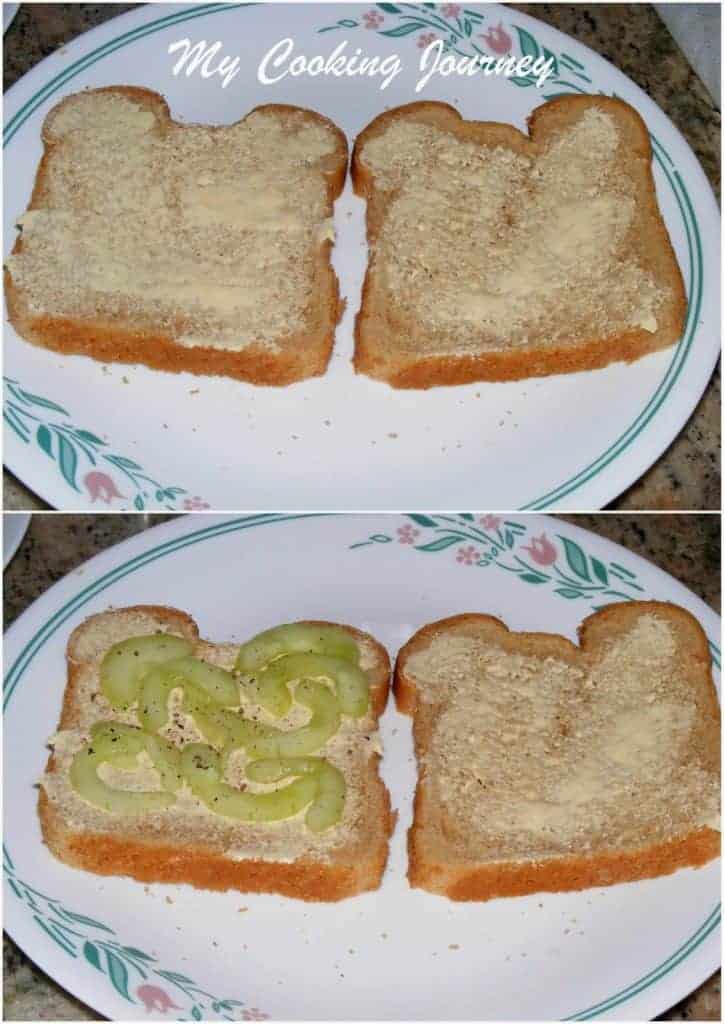 Remove the crust and cut it into triangles or quarters!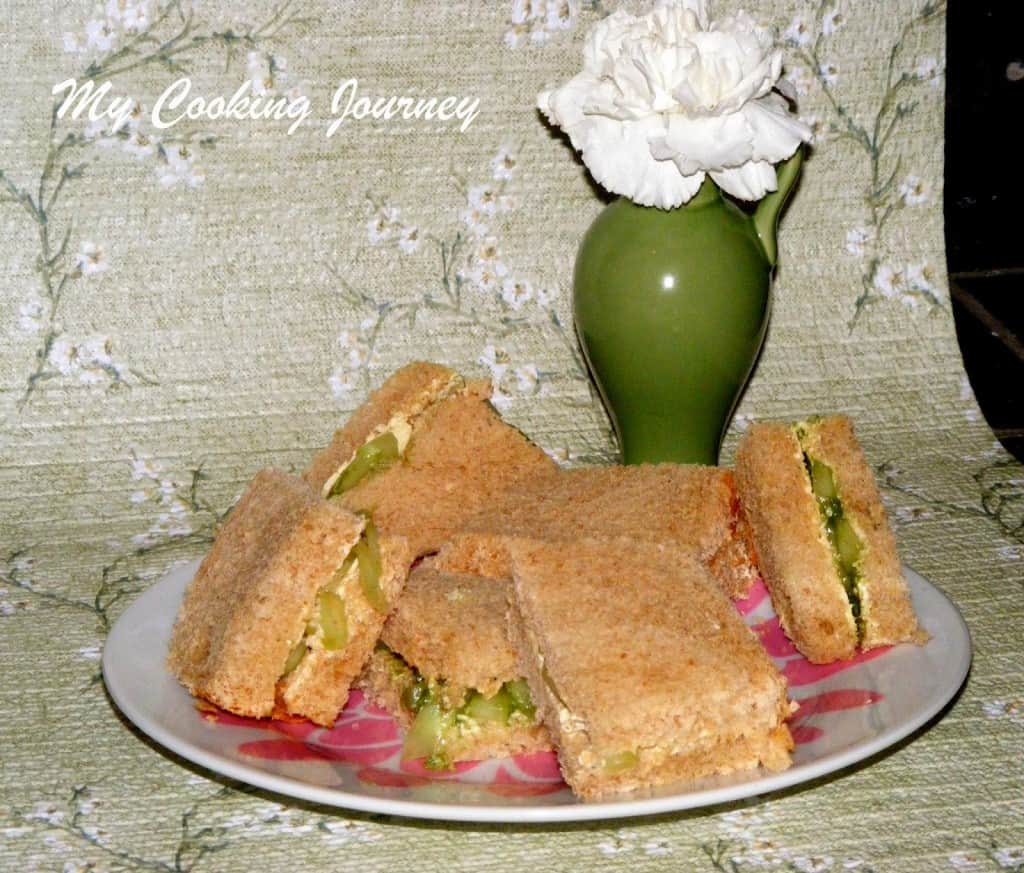 Check out the Blogging Marathon page for the other Blogging Marathoners doing BM#38