5th Feb, 2013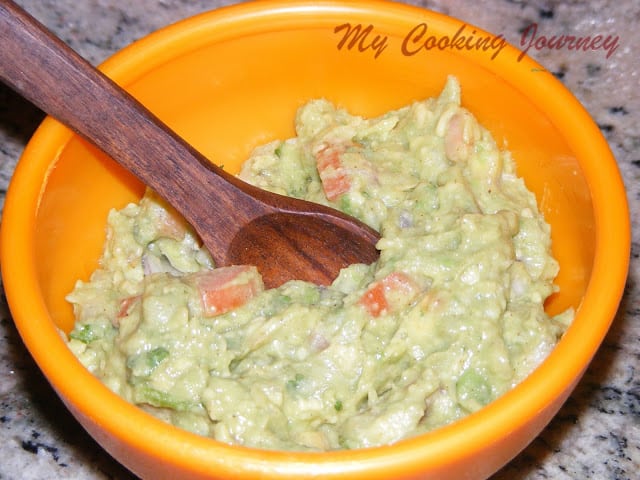 Guacamole is made from Avocado and the recipe originated in Mexico. Guacamole is a very famous accompaniment in lot of Mexican food, but lately is very popular also in American cuisine as a dip. Until few months back, I was never making this at home and also used to buy it from the stores. The disadvantage to this was, the avocados oxidize very easily, so the shelf life was very small once I opened the package.
So now when buy the Avocado, the just ripe one goes into making guacamole and the over ripe ones are made in to my new found favorite Avocado Parathas. So here we go to the simple quick to make recipe that will be ready in a jiffy. Once I make them I like to rest the guacamole well wrapped in room temperature for about half an hour. This enables the flavors to combine and make it delicious.
Preparation time – 10 mins
Cooking time – none
Difficulty level – easy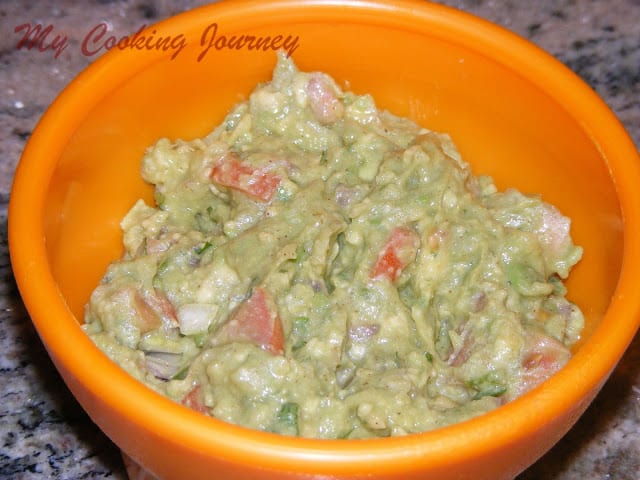 Ingredients – (serves 2 )
Avocado (just ripe) – 1
Small red onion (or yellow) – ½ (chopped fine)
Garlic – 1 clove
Lime juice – from 1 lime
Tomatoes – 1 (chopped fine)
Jalapeno pepper – ½ (chopped fine)
Ground cumin – ¼ tsp
Cayenne or red chili powder – ¼ tsp (optional)
Cilantro – 1 tbsp (chopped fine)
Salt – to taste
Procedure –
Scoop the avocado pulp into a large bowl. Immediately add the lime juice, so the avocado does not oxidize. With a fork or a masher, mash the avocado into pulp. You could leave it as chunky as you like or make it smooth.
If you prefer really spicy guacamole you could leave the jalapenos with the seed or if you prefer it mild, remove the seeds. Add this to the avocado.
To the mashed avocado, add the rest of the ingredients and mix well. Taste for seasonings.
Serve with chips or with enchiladas (my Favorite way to serve them).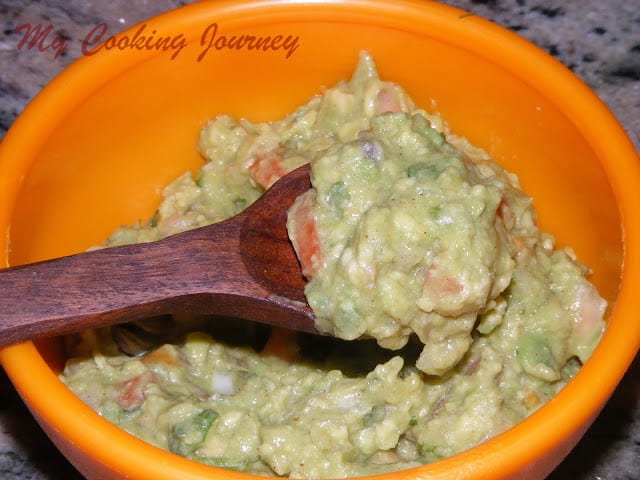 Notes and observations –
Add the jalapenos based on the spice level you could take. These peppers could be spicy. You could also substitute it with chili paste if you don't want bursts of spice popping in your mouth. We personally like the spicy chunks when it hits the mouth so I add them chopped into tiny pieces.
Also rest the guacamole well wrapped in room temperature for at least half an hour for the flavors to combine.
Sending it to –
Swathi's – Recipes with fruits & Cuponation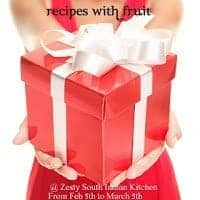 My food treasures , Erivumpuliyum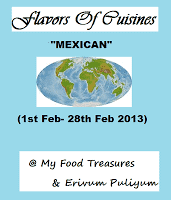 Dish in 30 mins – Soups and Salads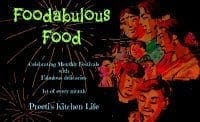 Sending this recipe to healthy diet event and Priya's page