25th Nov, 2014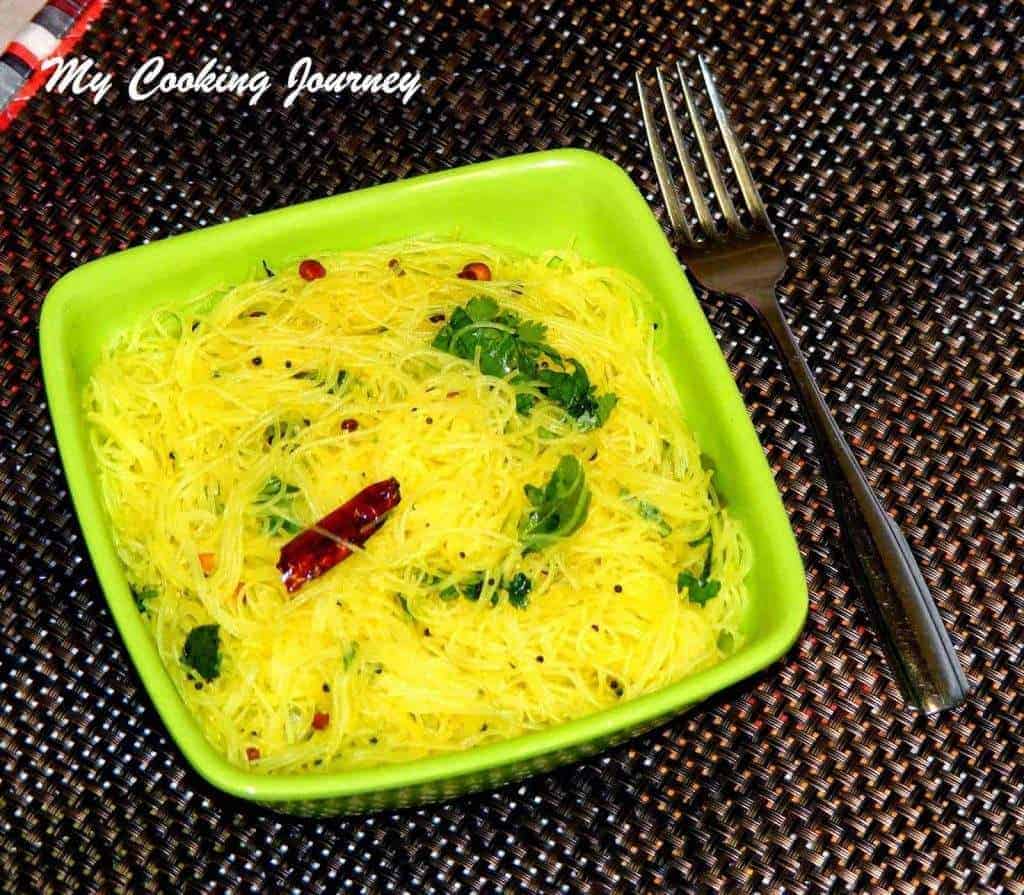 For the second day of cooking with Lemon recipes, I chose this simple tiffin/dinner. Making sevai (rice sticks) from scratch is a time consuming process and requires the special gadget to make it. The sevai made from scratch is very soft and totally irresistible. When my mother or grandmother makes sevai, it is a fun family project and we all get to use the gadget and help them squeeze out the sevai. The alternate to making the sevai from scratch is using the rice sticks. This is one of the easiest recipes with the rice sticks.
Rice sticks are available in almost every store. I usually buy mine from the Asian or Vietnamese store. When buying the rice sticks, look for the white colored ones rather than the pale white ones. Also try to get the thinnest possible variety.
Making the Lemon sevai is very similar to making lemon rice. We just use the rice sticks instead of rice in the recipe. The procedure to cook the rice sticks varies on different brands. Usually they are just required to be soaked in hot water for 3-5 minutes and then drained. I also cut the rice sticks into smaller pieces randomly after cooking to make it easy to handle and eat.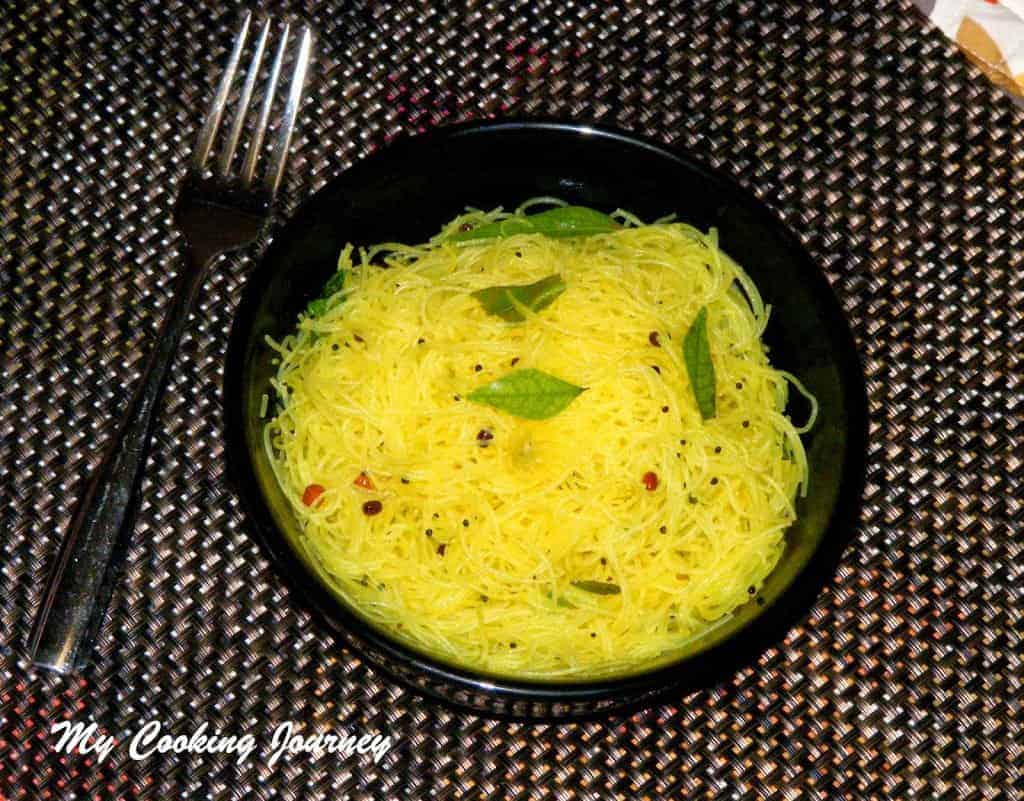 Preparation time – 5 minutes
Cooking time – 20 minutes
Difficulty level – easy
Ingredients – Serves 4
Rice sticks – 1 package (7 oz or 8 oz packages)
Oil – 2 tbsp
Turmeric powder – 1 tsp
Mustard seeds – ½ tsp
Cumin seeds – 1 tsp (optional)
Ullutham paruppu / Urad dal – 1 tsp
Kadalai paruppu / Channa dal – 1 tsp
Cashew nuts – 1 tbsp (optional)
Peanuts – 2 tbsp (optional)
Red chilies – 2 (broken into pieces)
Green chilies – 1 or 2 (chopped finely)
Curry leaves – few
Asafetida – 1/8th tsp
Salt – to taste
Lemon juice – 2 to 3 tbsp (adjust based on your taste)
Cilantro – for garnish (optional)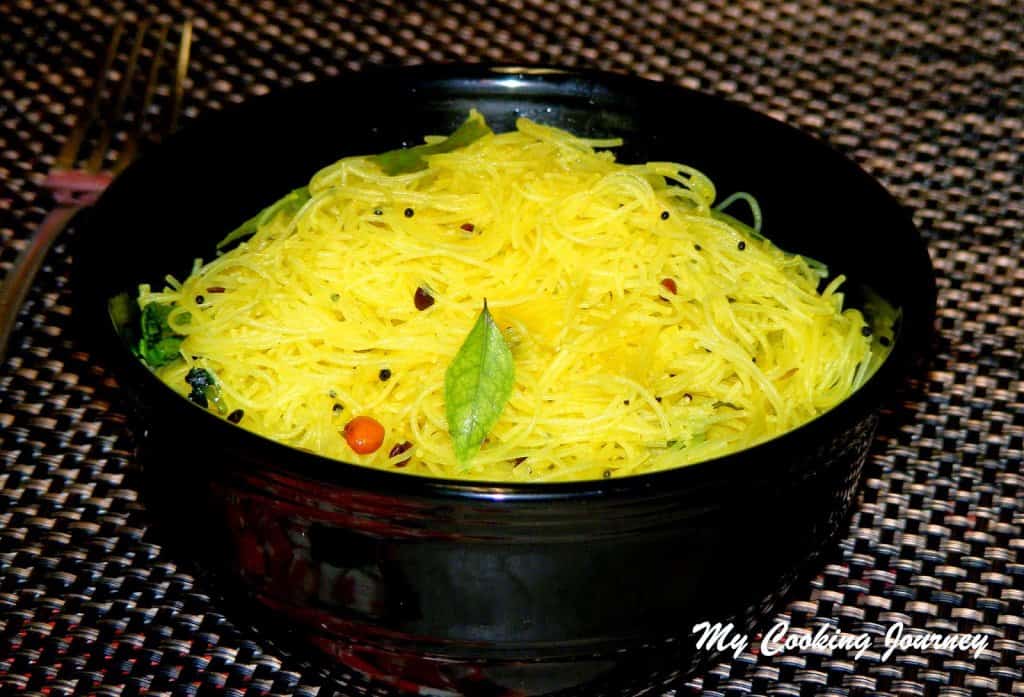 Procedure –
Boil about 8 cups of water in a large pot and cook the rice sticks based on the package instruction. In my case I had to drop the rice sticks in boiling water (with no flame) and then keep it covered for 5 minutes. Then drain the rice sticks and run cold water over it to stop cooking further. Also add a tsp of oil to the noodles and mix well with your hands to avoid sticking. Once the noodles were cool enough to handle, I also made several cuts to make them shorter and hence easier to handle and eat.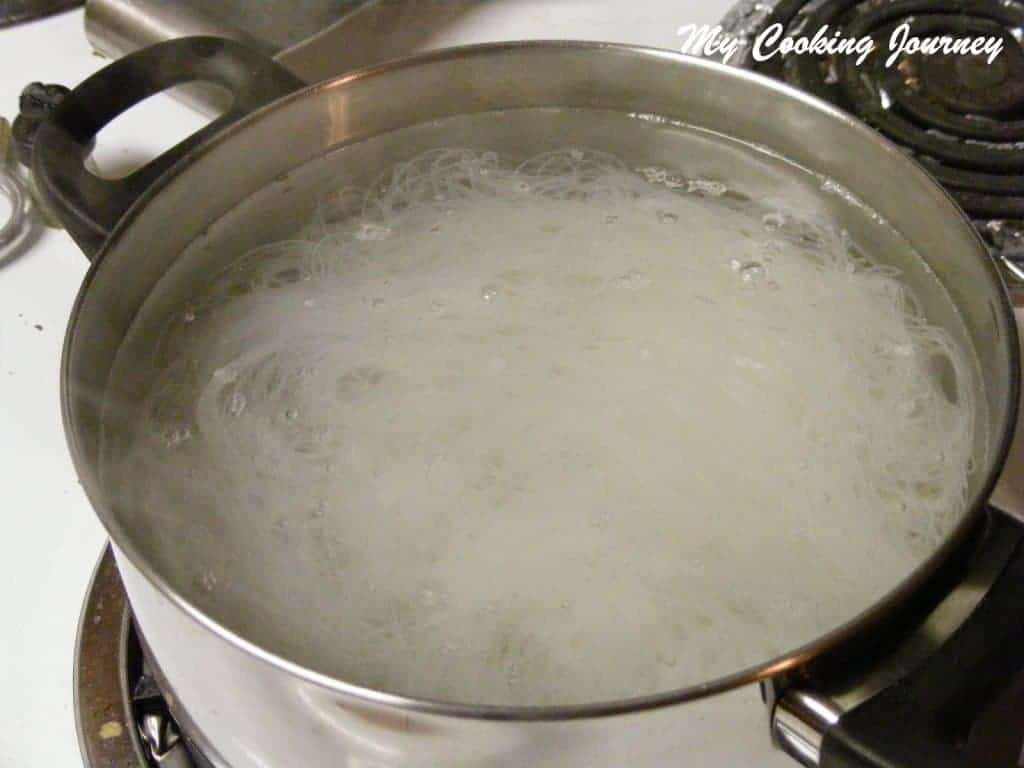 In a pan, heat about 1 to 2 tbsp of oil. Add the mustard seeds, cumin seeds, turmeric powder and let the seeds splutter. Now add the rest of the seasoning ingredients (everything else except lemon juice and cilantro) and fry for 2-3 minutes in medium flame.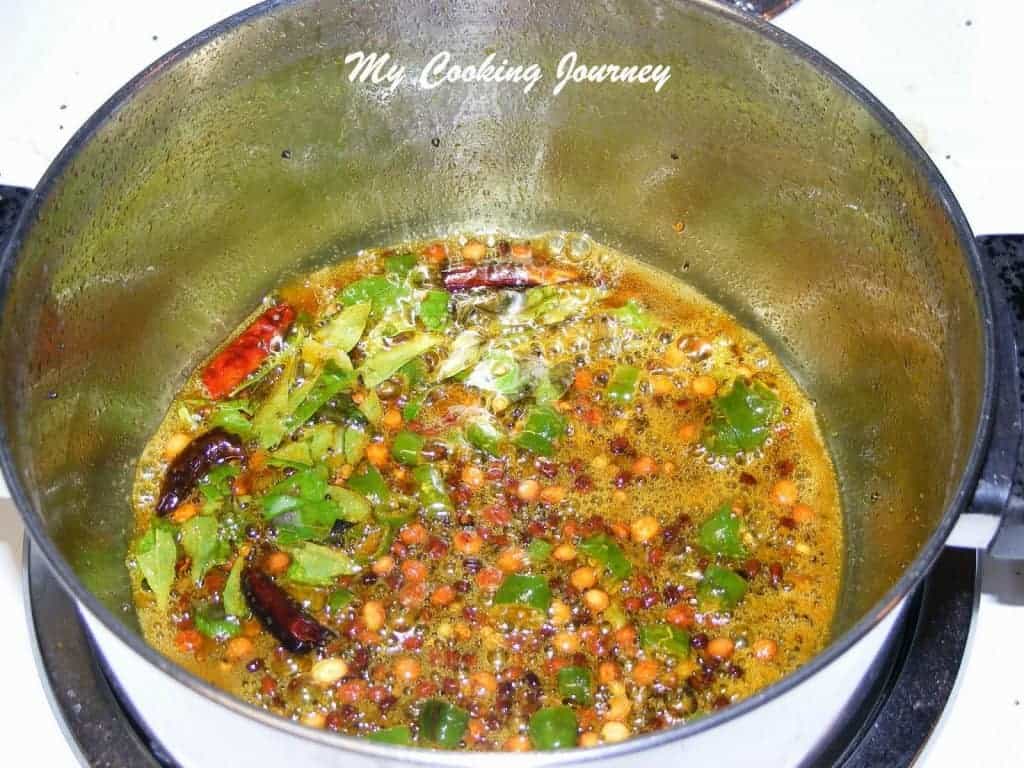 Add the cooked rice sticks to the pan and give it a good toss. Make sure all the ingredients are well blended and mixed.
Turn off the flame and then add the lemon juice. Mix well once again and garnish with cilantro.