Potato curry or potato stir fry is one of the most liked curry in every household. This curry/poriyal is very popular in South Indian kitchen. This is one of the easiest curries one could make, so we could also say this is a recipe that every beginner in the kitchen should try. This week I am doing 'Lemon recipes' for the Blogging marathon. You will be wondering why I am writing about potato when I should be doing lemon recipes. This recipe is incomplete without the addition of lemon. Even though potato is the main ingredient in the recipe, the star component is the lemon and the ginger.
Most of us have trouble keeping the shape of the potato intact when making potato curry/poriyal. One cannot go wrong with that in this recipe, because the potato is in the grated form and there is no pressure to keep the shape. This goes well as a side dish for spicy sambhar/kuzhambu or rasam.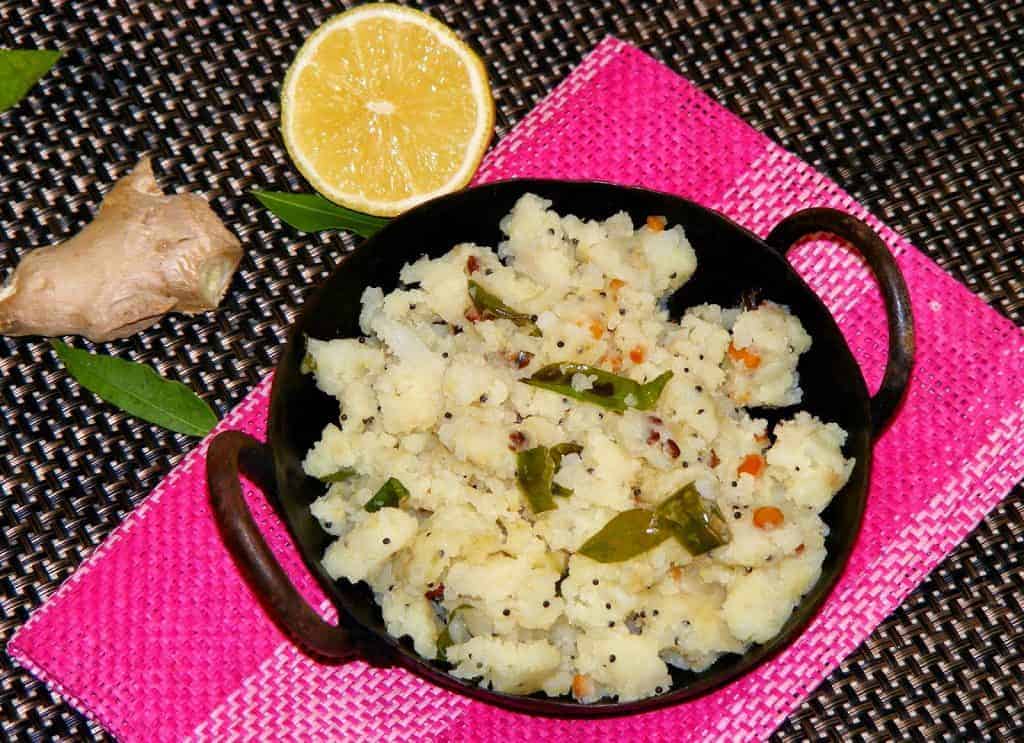 Preparation time – 10 minutes
Cooking time – 20 minutes
Difficulty level – easy
 

Ingredients to make Urulaikizhangu Podimaas / Potato Podimaas – (serves 4)
Potato – 4 large
Mustard seeds – 1 tsp
Ullutham paruppu / Urad dal – 1 tsp
Kadalai paruppu / channa dal – 1 tsp
Ginger – 2 tsp (grated fine)
Green chilies – 3 or 4 (finely chopped)
Curry leaves – few
Asafetida – ¼ tsp
Lemon juice – 2 tbsp
Oil – 1 tbsp
Salt – to taste
Procedure to make Urulaikizhangu Podimaas / Potato Podimaas –
Boil the potatoes and remove the skin. You could either cook the potatoes in a pressure cooker or in the microwave. If cooking in the pressure cooker, make sure that the potatoes do not become too mushy. I usually remove the skin of the potatoes and then cook it in the microwave. Cook it until they are knife tender.
Let it cool down a bit and then grate the potatoes in a large holed grater. I use my box grater for this.
In a large pan, heat the oil and then add the mustard seeds. Once the seeds splutter, add the urad dal, channa dal, grated ginger, green chilies, curry leaves and asafetida. Fry them for about 30 seconds.
Now add the grated potatoes and salt to taste. Mix it well and let it cook for about 2 minutes.
Remove the curry/poriyal from flame and then add the lemon juice. Mix well and serve!