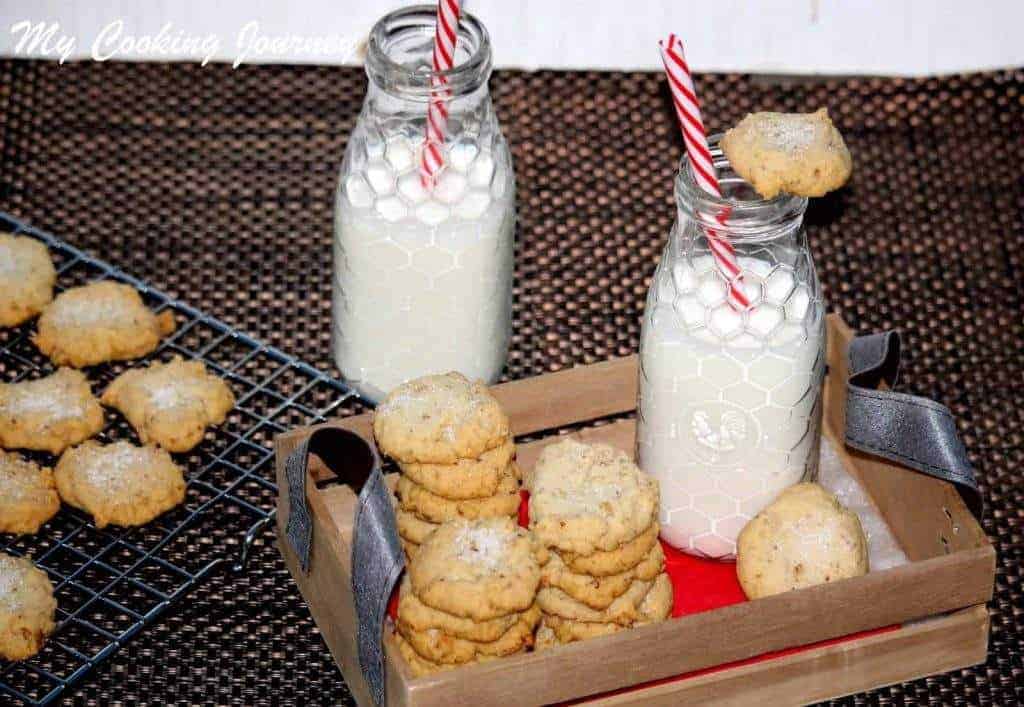 For the last day of week 3 Blogging marathon under the theme Kid's delight – Holiday special recipes, I made these walnut cookies. Wondering what to serve to Santa along with milk? Try this extremely simple cookie with just the basic ingredients from your pantry.
I love to incorporate nuts when baking especially in cookies because it adds richness and also is healthy. These walnut cookies are so quick to make and is perfect for giving out since it makes a large batch. These are also mildly sweet cookies that are perfect for mid afternoon snacking.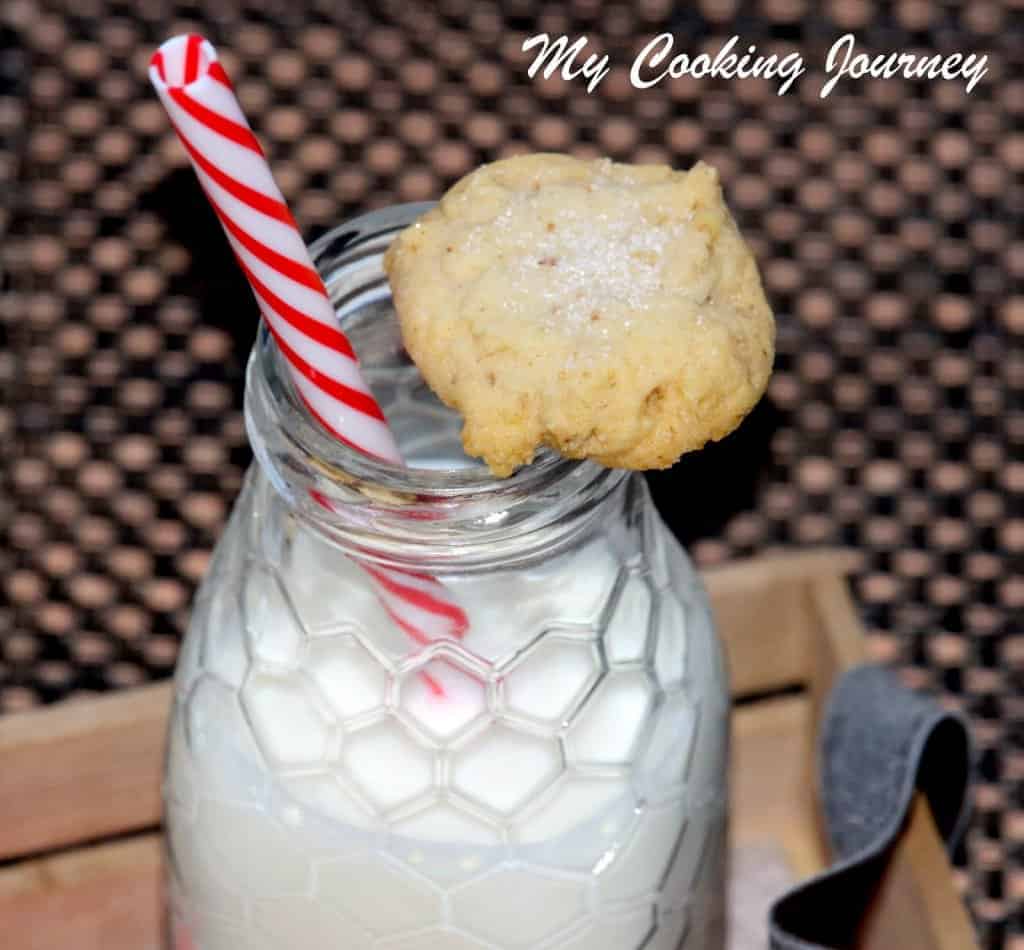 I have this amazing book called the Cookie and Biscuit Bible that has lot of wonderful recipes. The cookie is from this book. I have increased the amount of sugar from the original recipe as it was too mild for my liking.
Preparation time – 10 minutes
Cooking time – 25-30 minutes per batch
Difficulty level – easy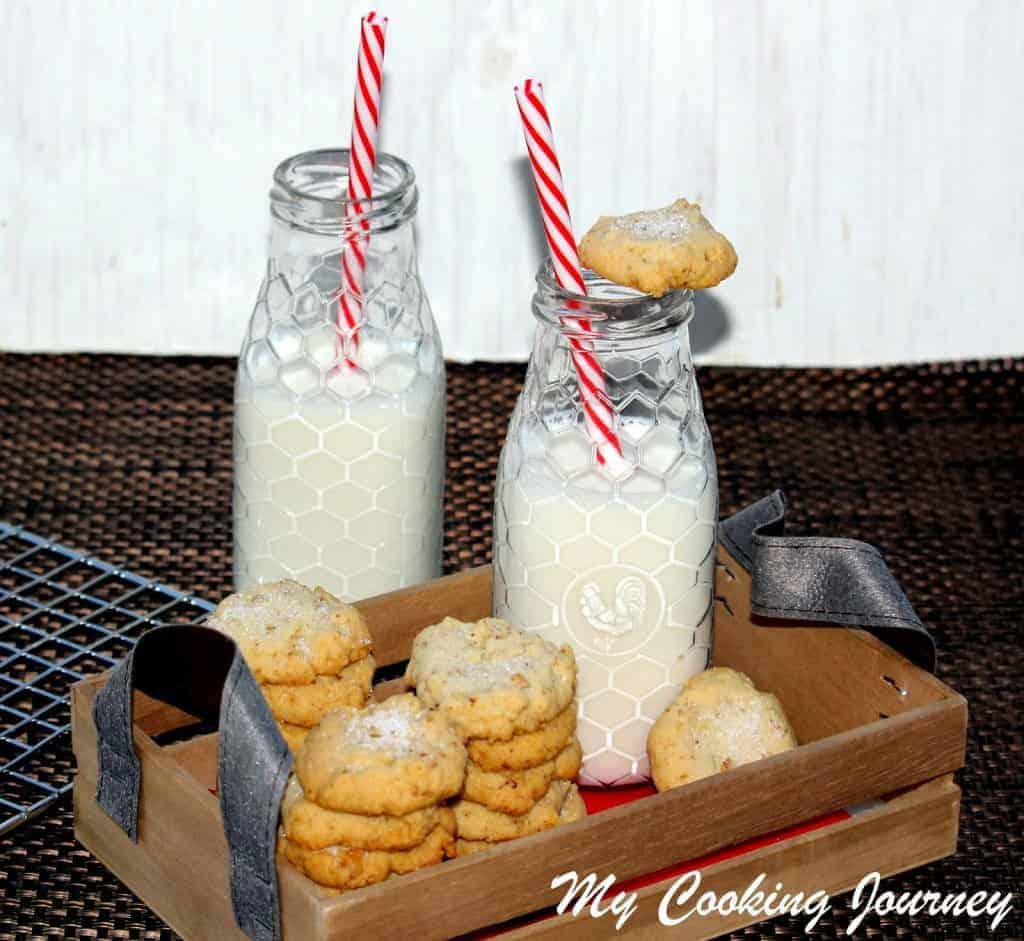 Ingredients – Makes about 50
Unsalted Butter – ½ cup (room temperature)
Sugar – ½ cup + ½ cup
All purpose flour – 1 cup
Walnuts – 1 cup (finely chopped)
Vanilla extract – 2 tsp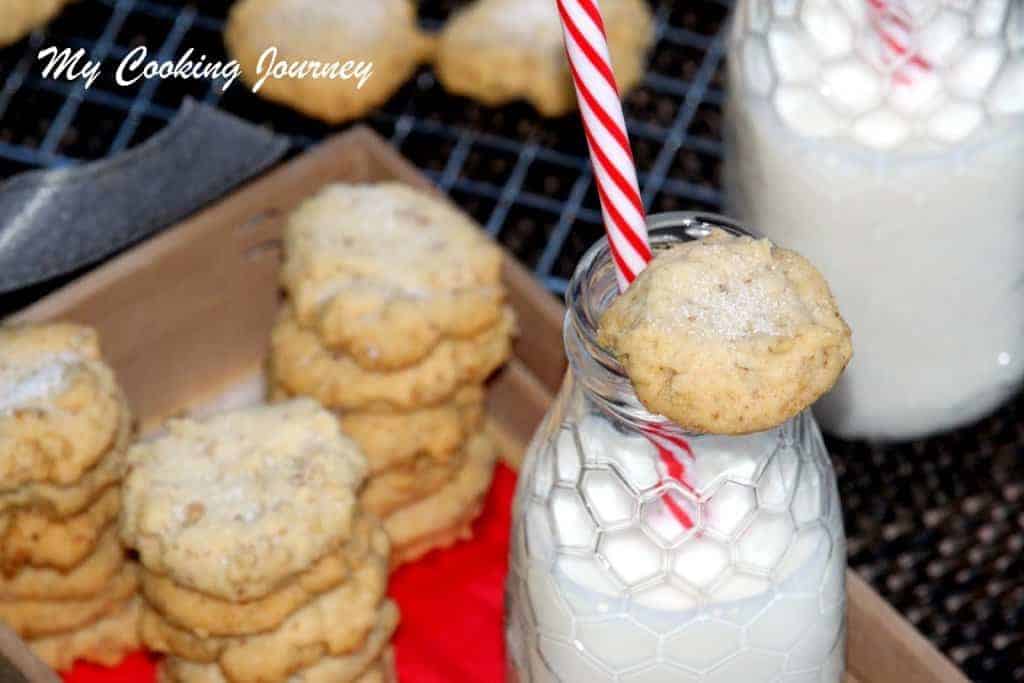 Procedure –

Preheat the oven to 300 F and grease 2 baking sheets. If suing parchment, line the baking sheets with parchment.
In an electric mixer, beat the butter and ½ cup of sugar until soft and creamy. Add the vanilla extract and mix.

Now add the flour and the walnuts and stir to combine.

Drop teaspoonfuls of batter on the prepared sheets about 1 inch apart. Flatten the dough slightly with the back of the spoon.

Bake the cookies for about 25-30 minutes or until they are golden brown.
Transfer the baked cookies on cooling rack with a tray underneath and sprinkle them with the remaining sugar. Let it cool entirely before storing them in air tight container.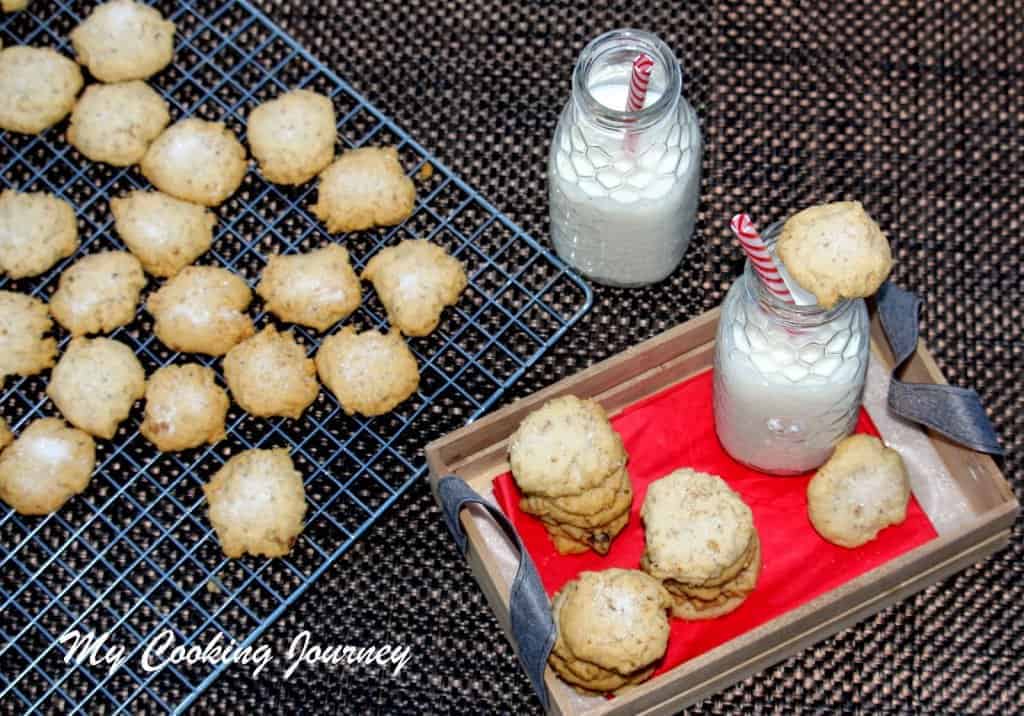 Check out the Blogging Marathon page for the other Blogging Marathoners doing BM#47