26th Sept, 2012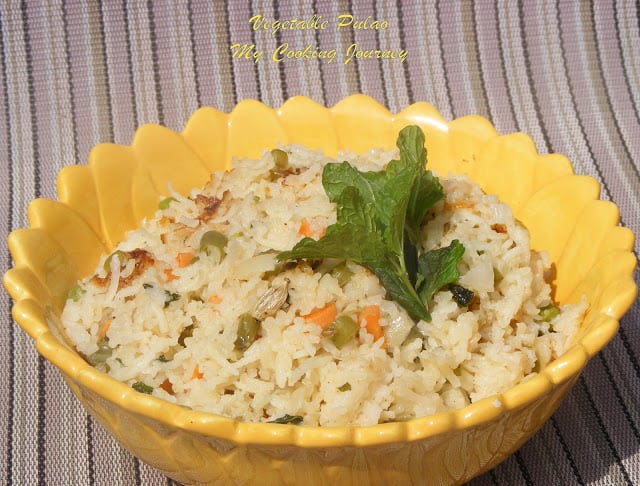 There are several ways we could make vegetable Pulao. I came across this recipe in one of the Tamil magazine insert. It was not a bad choice and the outcome was pretty good. Everyone in my family liked it, so thought will share this recipe with you.
Preparation time – 10 mins
Cooking time – 30 mins
Difficulty level – easy
Ingredients (serves 4)
Basmati rice – 1 cup
Onion – 1 (chopped)
Mixed vegetables – 1 cup (carrot, beans, cabbage, green peas etc)
Ginger garlic paste – 1 tsp
Green chilies – 3 (slit lengthwise)
Chopped mint and cilantro leaves – a handful
Fennel seeds (sombu) – 1 tsp
Cinnamon – 1 stick
Cloves – 3
Cardamom/ elaichi – 3
Yogurt – ½ cup
Ghee – 2 tsp
Oil – 2tsp
Salt – to taste
Procedure –
Soak the rice for about 30 mins. Drain and keep aside.
Heat oil in a kadai/pan; fry the fennel seeds, cinnamon. Elaichi and cloves. Now add the chopped onions, salt, ginger garlic paste and the green chilies and fry until the onions are translucent.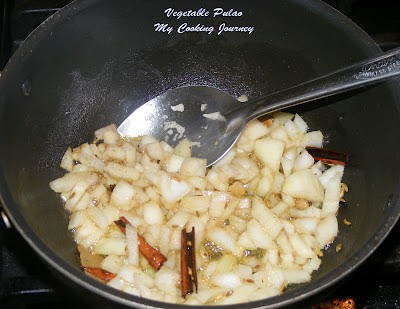 Now add the rest of the vegetables. Mix well and cook for about 2 mins.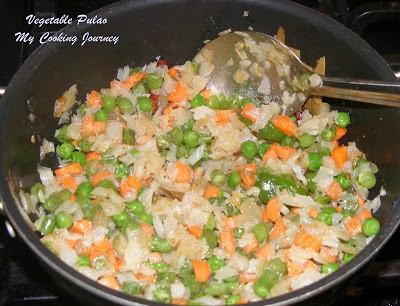 Mix the yogurt with the drained rice and add it to the vegetables. Also add 1 ½ cup of water and mix well. Add the chopped mint and cilantro leaves.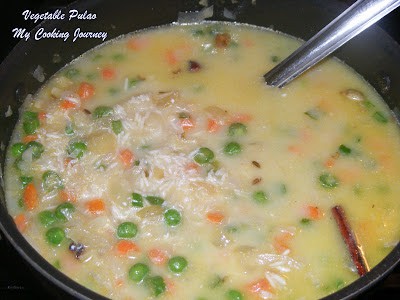 Transfer it to a cooker and let it cook for up to 2 whistles. You could also cook it on stove top or rice cooker.
Once the rice is cooked add the ghee and fluff it up with a fork. Serve hot!!!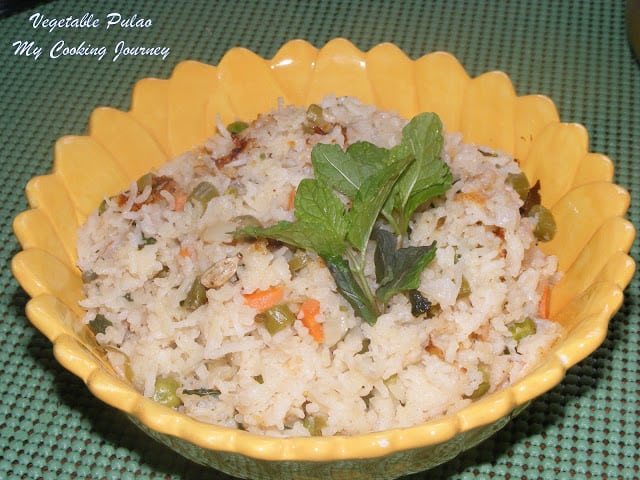 Happy Cooking!!!