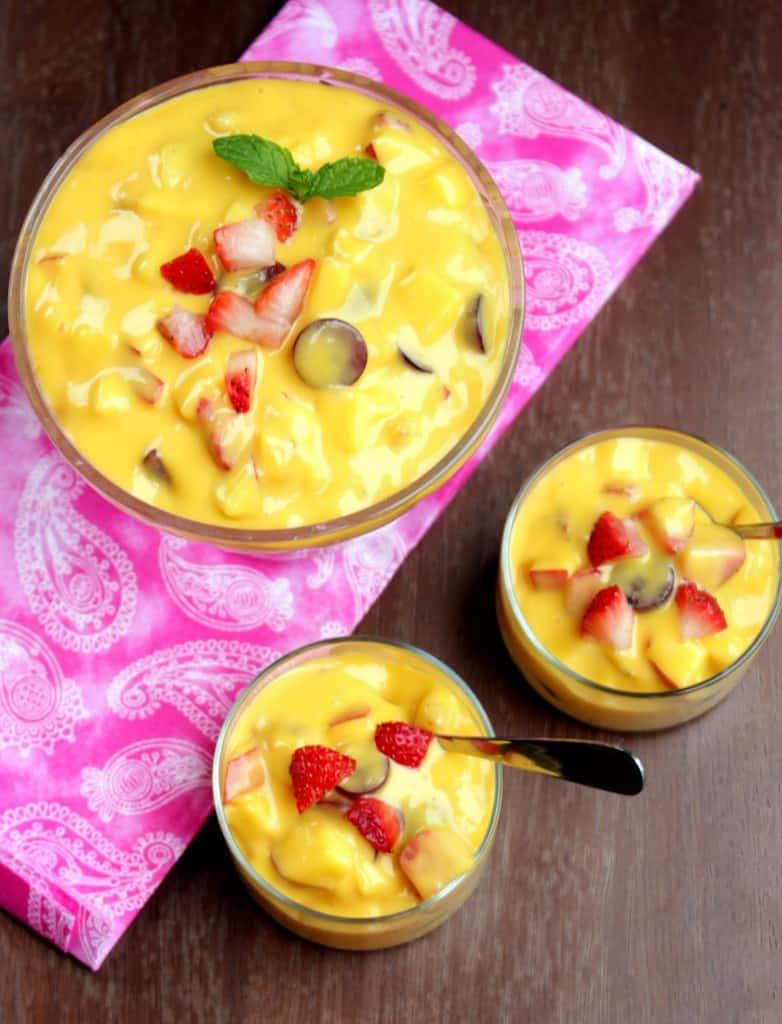 The 4 ingredients theme is so interesting and it is allowing me to use the ingredients from my pantry and to think out of the box. Lately the Indian restaurants in our region have been serving a fruit salad which has mango pulp in it. My boys love this dessert a lot as they are big fruit lovers and I wanted to recreate this at home. Few months back, one of my friends had served something similar when we went for dinner and since then I was even more tempted to try it.
I had Navarathri dinner planned at my house last week and that is when I finally made a huge batch of this delicious, creamy and make ahead dessert. Make ahead desserts are such a blessing when we are cooking for a crowd. That is one less thing to worry about on the day of party. I had made this fruits salad late morning to serve for dinner. The texture of the fruits was intact and in fact they taste much better when served cold.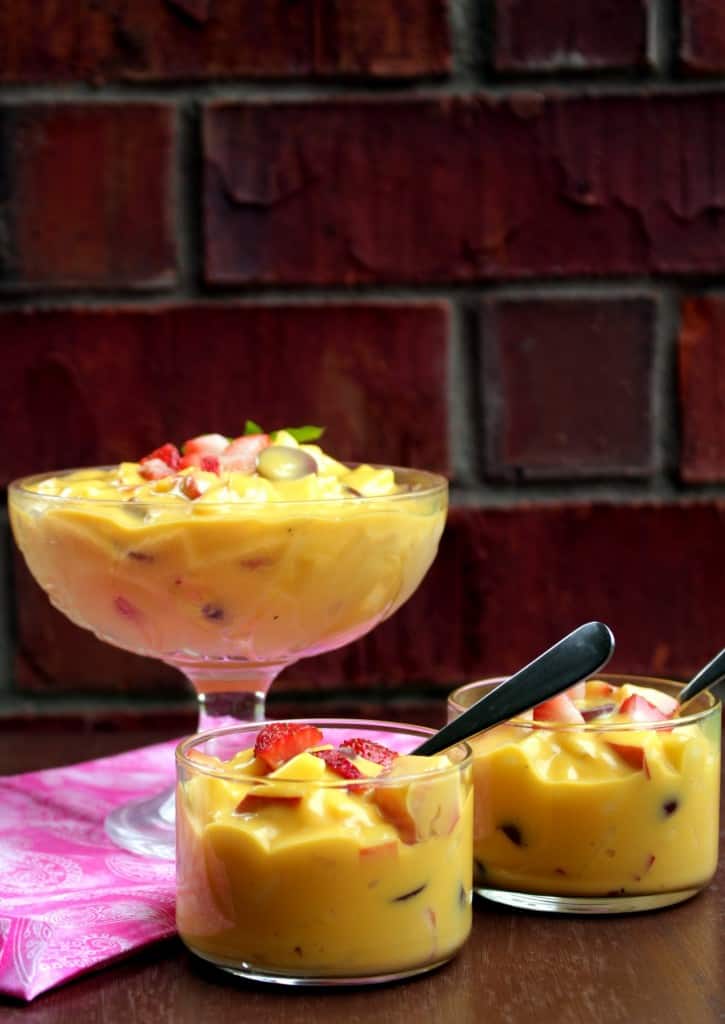 I had used the basic fruits that are in season. You could add as little or as many varieties of fruits. I stuck to apples, bananas, grapes and strawberries. I would recommend using fresh fruits and not the canned mixed fruits just because the fresh ones are crunchier and the texture is great in the mango pulp. Since I used everything canned, the dessert was ready in a jiffy. You could add as little or as much of the ingredients based on your liking.
You could make condensed milk at home if you don't have any in stock. Check out the recipe here. Also if you are not a mango pulp person and want to try a different kind of fruits salad, check out this Mexican flavored fruit salad, Bionico made with condensed milk and Greek yogurt.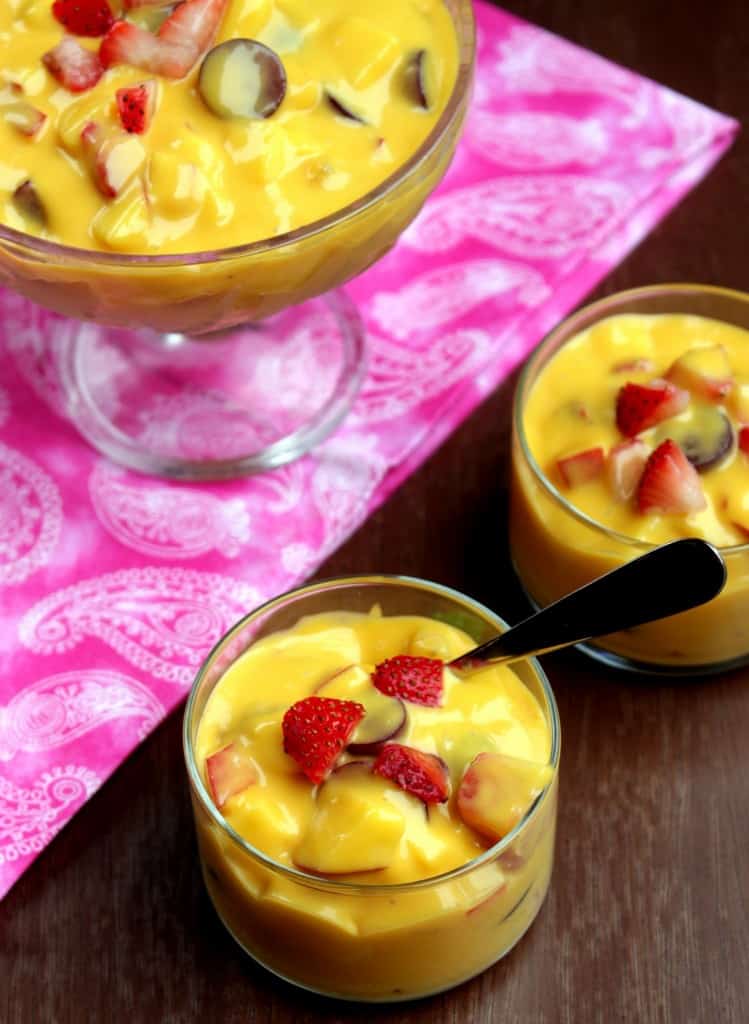 Preparation time – 15 minutes
Cooking time – none
Difficulty level – easy
Ingredients – Serves 4 to 6
Mixed fruits (I used 1 apple, 1 banana, few grapes and strawberries) – 3 cups (chopped)
Mango pulp – ½ a can (about 15 oz)
Sweetened condensed milk – ½ can (about 7 oz)
Whipped cream – ¾ cup (more or less based on how creamy you want it)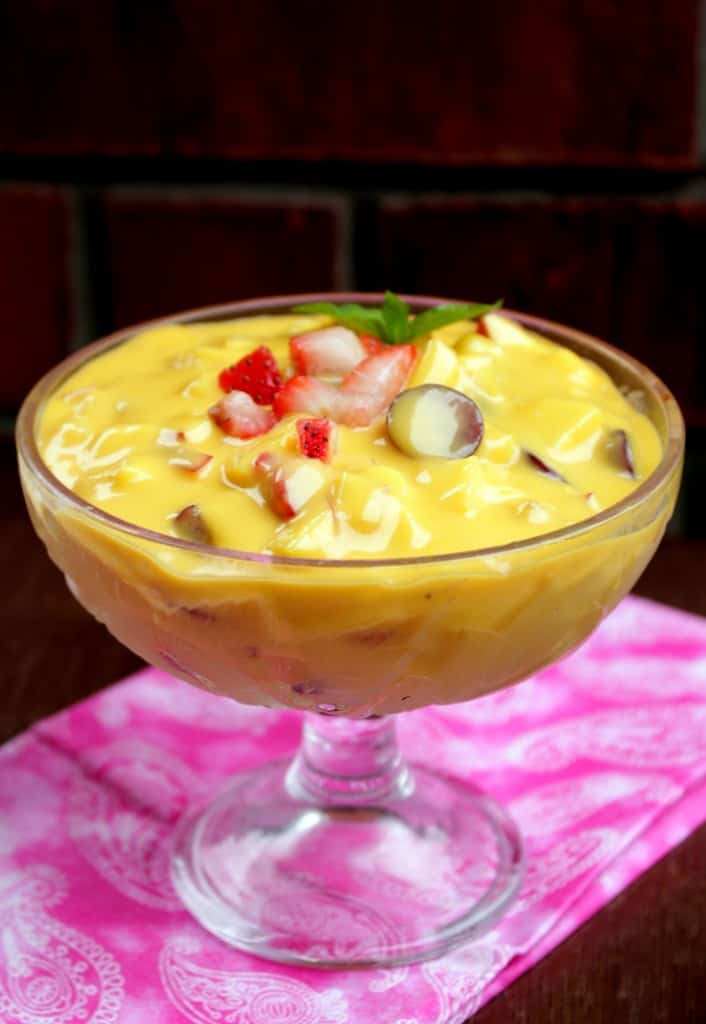 Procedure –
In a large bowl combine the mango pulp, condensed milk and the whipped cream.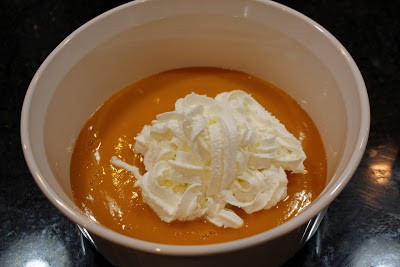 Whisk it well to make it smooth and creamy.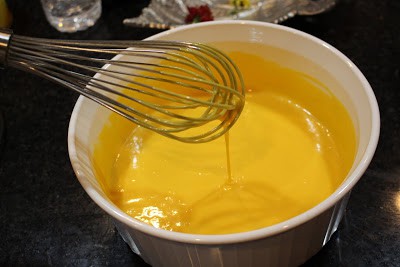 Wash and chop all the fruits to bite size pieces and add it to the mango pulp mixture.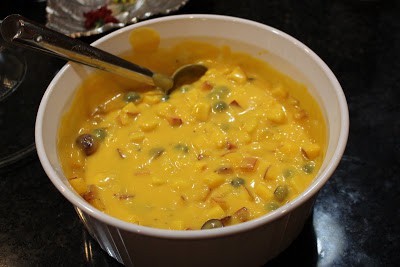 Mix it gently, cover and refrigerate for few hours before serving.