6th Oct, 2013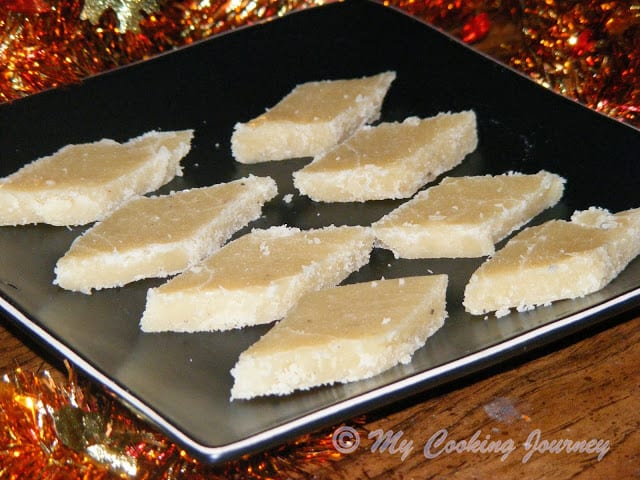 Navarathri is in full swing and we are enjoying each and every day celebrating Golu at several of our friends place. The weekend was super busy getting our golu set up and sending out invitations. The best part about festivals are getting together with friends and family and eating traditional food. This month the master mind behind the blogging Marathon, Srivalli of who blogs at spicing your life and cooking4all seasons started a super interesting series called the cooking from a cook book challenge. For this challenge a group of bloggers would blog on the weekend, different recipes that we have collected from cook books and paper clippings. Over the years, I have collected many cook books and I still bring back several cook books from the local library. This would give me a chance to showcase the recipes that I have written down from several such sources.
For the first challenge, I decided to make a sweet to begin this voyage. Also being Navarthri, I wanted to make something for neivedhiyam for the day. This recipe is from the famous chef and author Mallika Badrinath's book called the Traditional Sweets. This is a very simple burfi that does not require you to stir for a long time. The burfi has a very soft, melt in the mouth texture that kids love. The best part is it takes only about 20 mins to make this.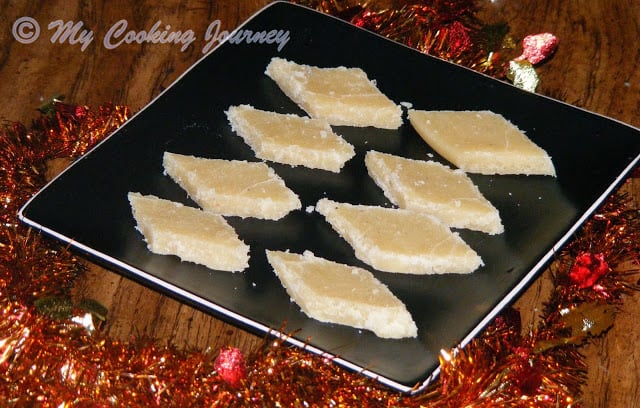 Preparation time – 5 mins
Cooking time – 20 mins
Difficulty level – easy
Ingredients – (makes about 15 small pieces)
Maida / APF – ½ cup
Ghee – 4 tbsp plus a tsp to grease the plate
Sugar – 2/3 cup
Cardamom powder – ½ tsp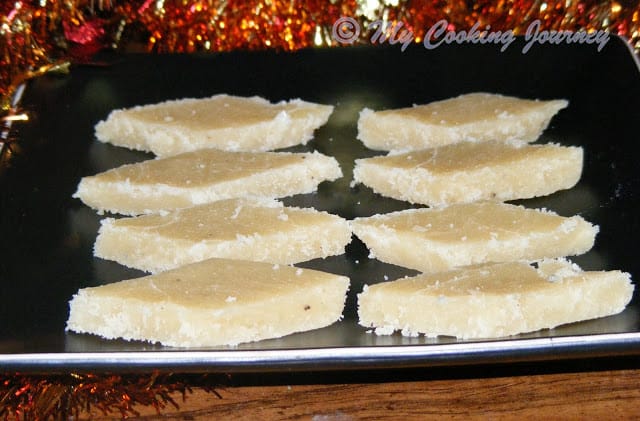 Procedure –
Grease a 6 – 8 inch plate with some ghee and keep it aside.
In a pan, melt the ghee and add the maida to it. Roast the maida in low flame until it bubbles up and turns aromatic. Make sure that you keep stirring it in low flame, because it could burn easily. Also you don't want the maida to change color. So, just fry until it turns aromatic.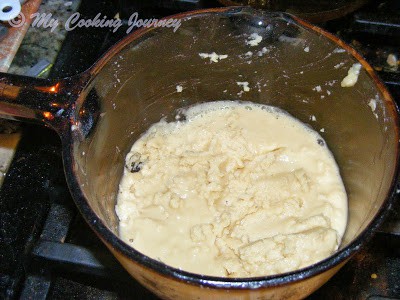 Take it off the flame and let it cool down a bit.
In the mean time, heat the sugar with about ¼ cup of water and let it come to a boil. Boil it vigorously until it reaches a one string consistency. To test for the consistency take a little bit of the sugar syrup in plate and when it cools down a bit touch it with your fore finger and try to form a string between your fore finger and thumb. You could also drip the syrup from the spatula and see if it forms a thread when dripping. If using candy temperature, it should measure about 220 F.
At this stage, take the syrup off the flame. Now add the fried maida and cardamom powder to the sugar syrup and mix it vigorously for about 2 mins until the maida blends well without forming any lumps.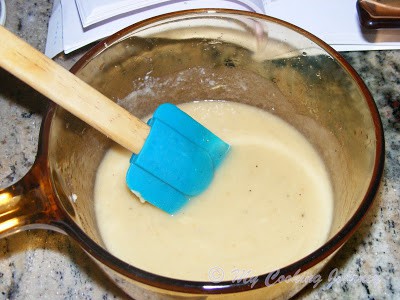 Pour this into the prepared plate and let it cool down a bit.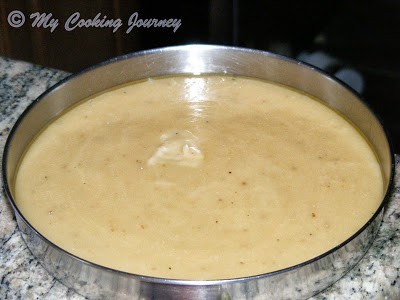 Using a sharp, greased knife make cut marks in the burfi.
Once it cools down entirely, carefully remove the pieces and store in an airtight container.
This post is for the CC Challenge of the month
Sending to Dish it out – Sugar and Butter and Vardhini's
page