Who could resist the round green raw mangoes when we see them in the grocery store? In India we are restricted to getting fresh raw mangoes only during the summer months (though now things are changing and they are available much more easily than before when not in season). But here in US, any month, any time we can get raw mangoes and that means we can enjoy this Menthiya Mangai Urugai | Cut Mango Pickle anytime of the year.
The tangy flavor of the raw mango works very well in chutneys, pickles and side dishes. Mango is the national fruit of India and that makes it even more close to my heart.
I can eat this pickle not only for curd/yogurt rice but with any rice dish. The spiciness in the pickle can be adjusted to one's personal preference. We usually eat it medium spicy. The pickle stores well in the refrigerator for up to a week (if it lasts that long).
My other pickles recipes –
Lemon Pickle – Elumichampazham Urugai – Nimbu Ka Achaar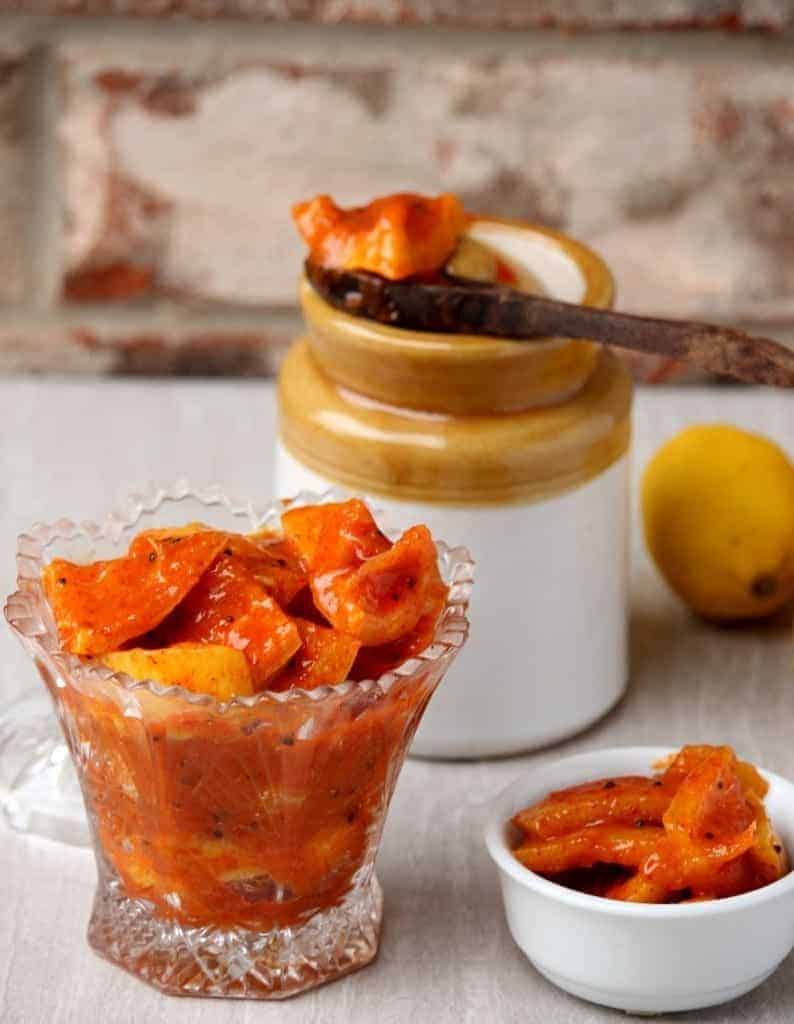 Mango Thokku – Maangai Thokku – Grated Raw Mango Pickle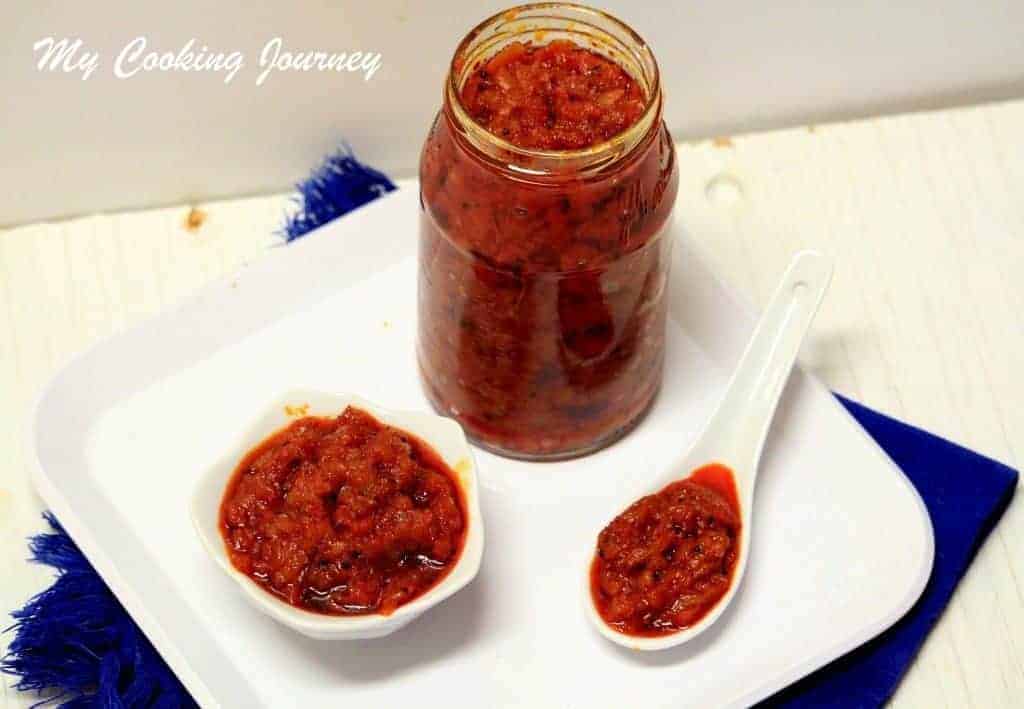 Hari Mirch ke Tipore – Green Chili Pickle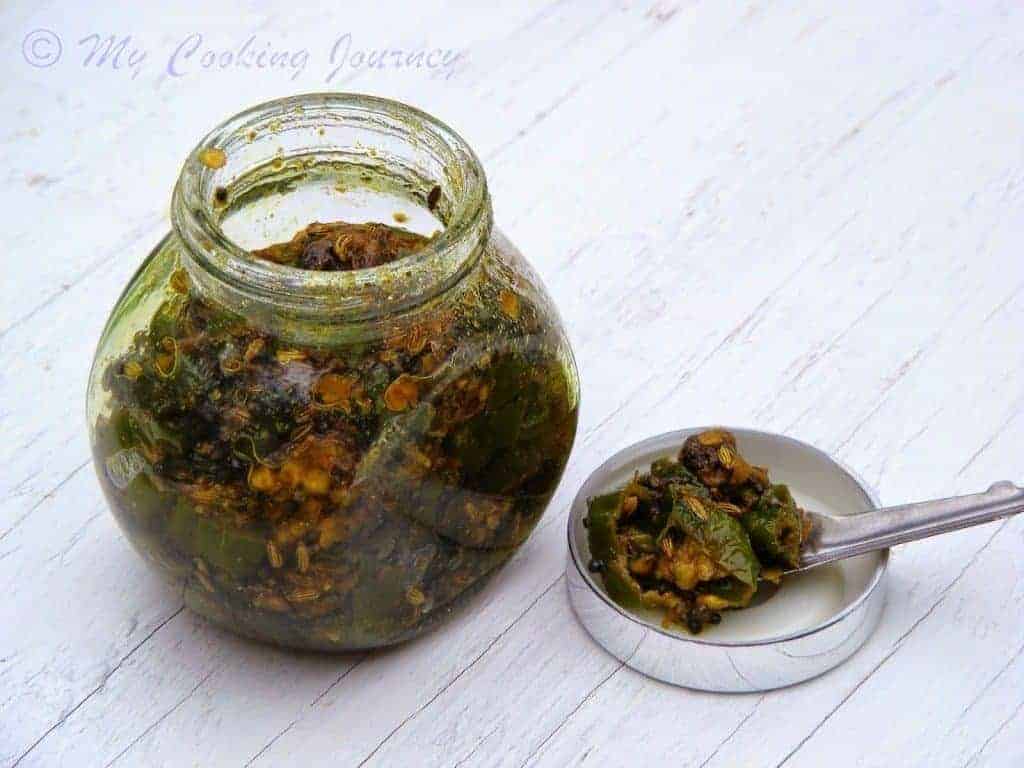 Cranberry Pickle / Kuruthi Nelli Oorukkai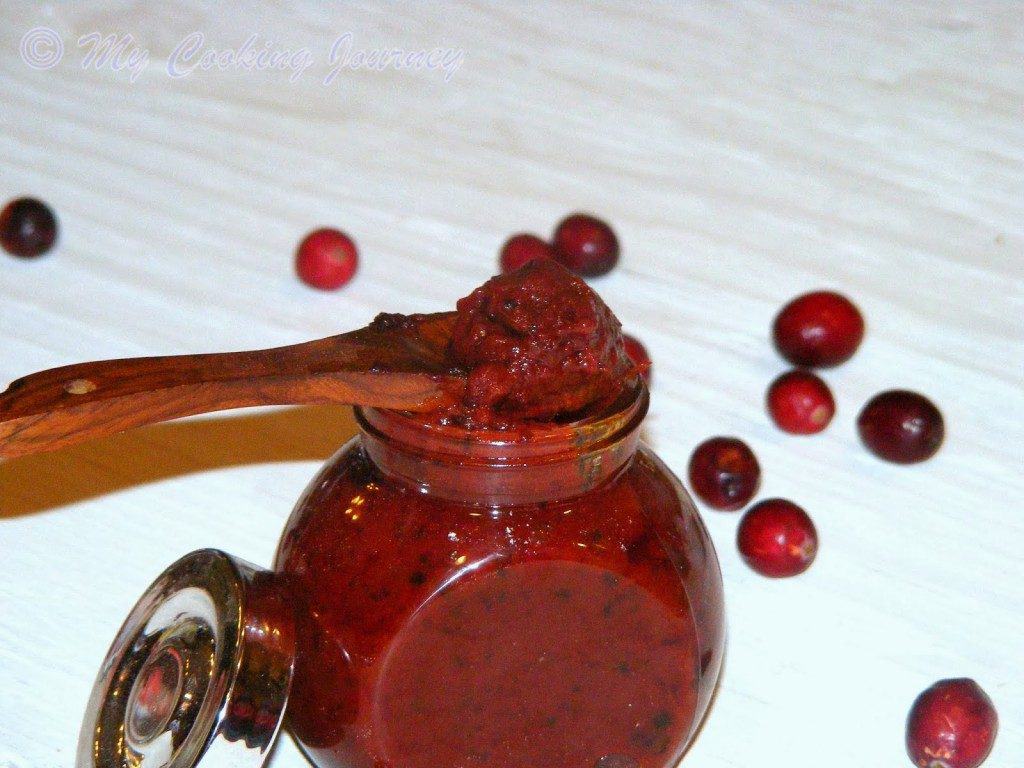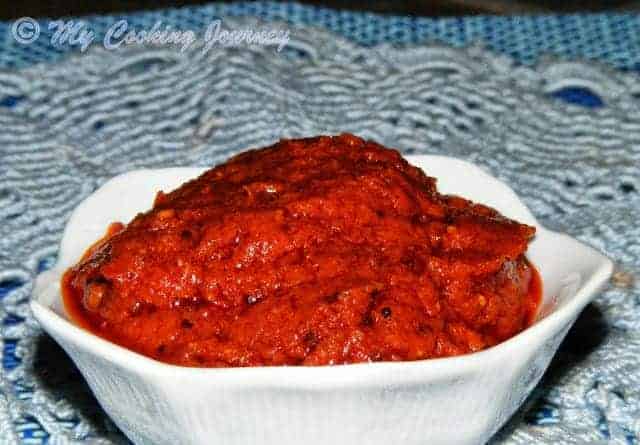 Pavakkai Urukkai/Pavakkai Pickle/Bitter gourd Pickle/Karela Achaar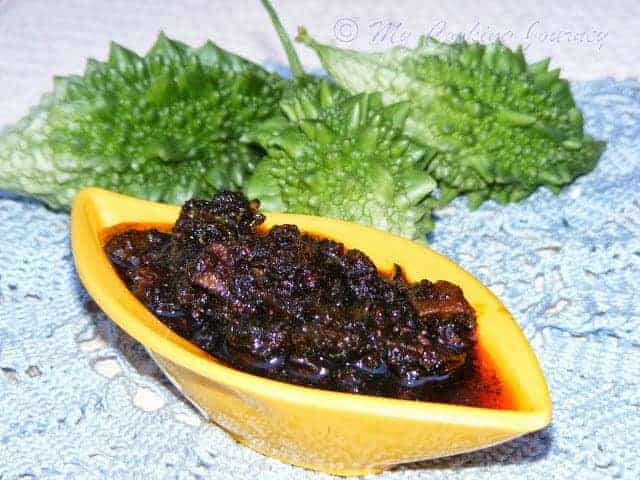 Preparation time – 10 mins
Cooking time – none
Difficulty level – easy
Ingredients to make Menthiya Mangai Urugai | Cut Mango Pickle –
Raw Mango – 1 large
Salt – about 2 tsp
Red chili powder – 2 tbsp
Menthiya powder/Fenugreek powder – 1 tsp
Oil – 3 tbsp
Asafetida – ¼ tsp
Mustard seeds – ½ tsp
Procedure to make Menthiya Mangai Urugai | Cut Mango Pickle –
Select firm raw mango with no visible blemishes or injuries to the surface. Clean it well and cut it in to tiny pieces with the skin on. You could go right in until you reach the seed and cut up all the flesh.
Dry roast the fenugreek seeds and grind it into a powder and keep aside.
Add the cut mango pieces in a wide bowl and to this add the red chili powder, fenugreek powder, salt and asafetida. Do not mix at this stage, just pile up all the spices in the center.
Heat oil and to this add the mustard seeds. Once the seeds sputter, add the hot oil to the mango bowl right on to the piled up spices. The hot oil will sort of fry the spices and make them aromatic.
Now mix everything well and store in an airtight container.
Notes and Observation –
The fenugreek powder can be made in bulk and stored for future use.
To get a nice bright color to the pickle without making it too spicy, you could add the Kashmiri chili powder that has less heat and bright red color.
Some people like this pickle made out of slightly ripe mangoes. My husband is one among them. He loves it when the mangoes are slightly ripe and has a sweet tinge to them. I like them crisp and sour.