25th May, 2014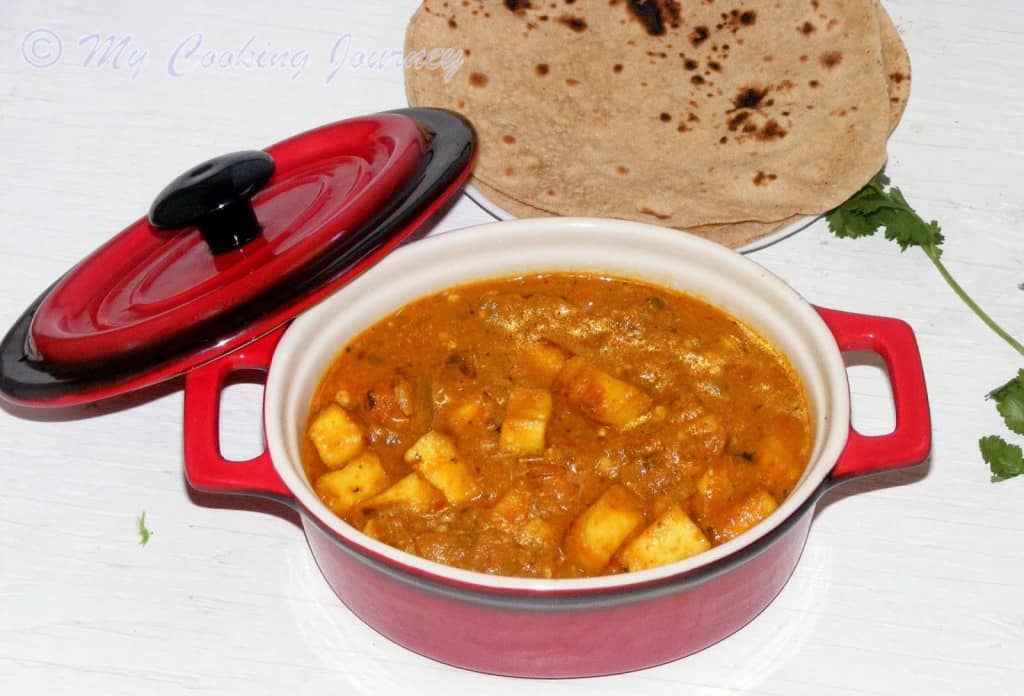 This week I am doing some of my bookmarked recipes from the regional Mega marathon series. My friends have made some amazing recipes and I am having a hard time choosing which ones to make. I love paneer and when I saw this recipe on Pavani's space, I wanted to try this out right away. This is a very simple recipe and tastes very good. This recipe has a strong onion flavor and was quite different from the regular gravies I make. The name of the recipe indicates that it has onions added in two different stages.
Preparation time – 10 minutes
Cooking time – 40 minutes
Difficulty level – easy
Recipe adapted from – Cook's Hideout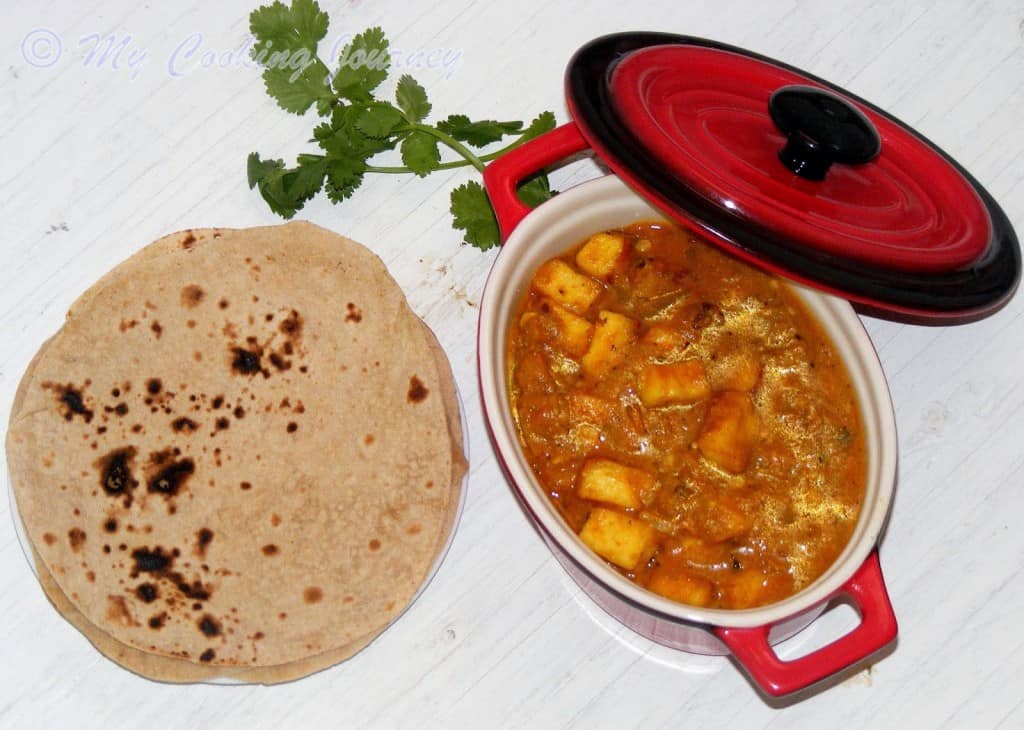 Ingredients – serves 4
Paneer – 2 cups (cubed)
Onions – 3 large (chopped finely) plus 1(chopped into ½ inch cubes)
Bell pepper – ½ of a large one or 1 small
Tomato – 2
Red chili powder – 1 tsp
Coriander powder – ¾ tsp
Jeera powder/cumin powder – ¾ tsp
Turmeric powder – ¼ tsp
Garam masala – ¾ tsp
Kasoori methi / dried fenugreek – 1 tbsp
Salt – to taste
Cashew nuts – 2 tbsp (soaked)
Cumin seeds – 1 tsp
Oil – 1 tbsp plus 1 tsp
Procedure –
In a wide pan, heat 1 tbsp of oil and add the cubed paneer pieces in it. Fry the paneer until it develops some color and then remove it on a paper towel lined bowl.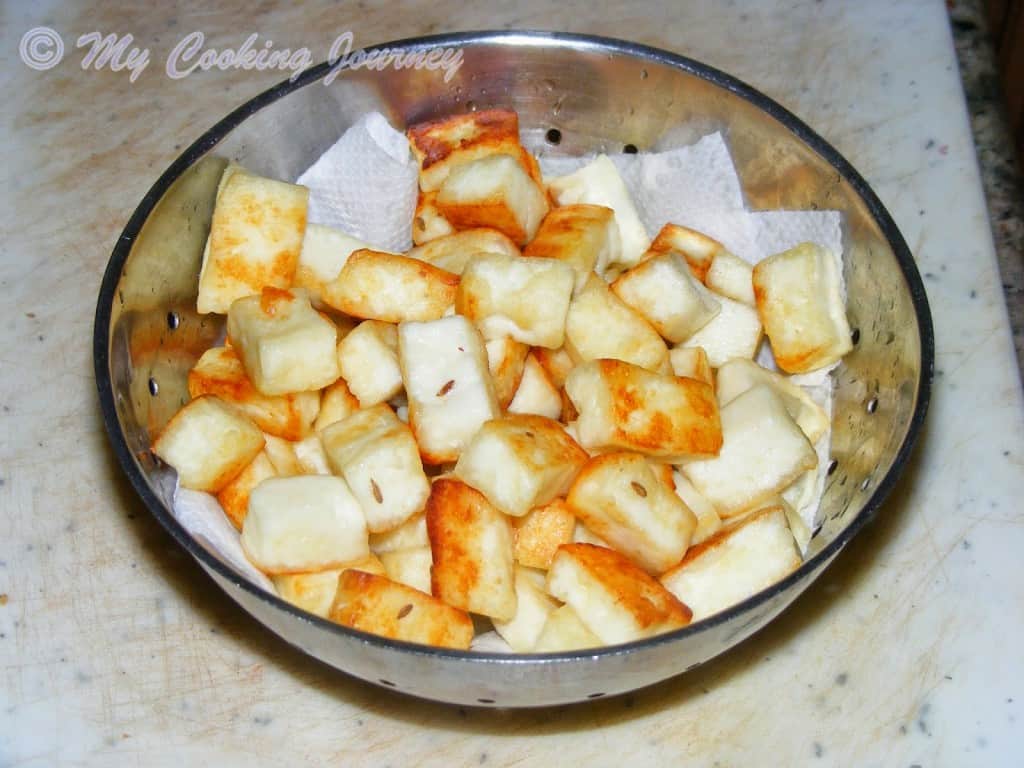 In the same pan, add the remaining 1 tsp of oil (if needed) and add the cumin seeds. Let the seeds fry for about 20 seconds and then add the finely chopped onions. Sauté the onions until golden brown and then add the turmeric powder, cumin powder, coriander powder, garam masala and salt. Mix well and fry for about 2 – 3 minutes.
Add about ½ a cup of water and let it come to a boil.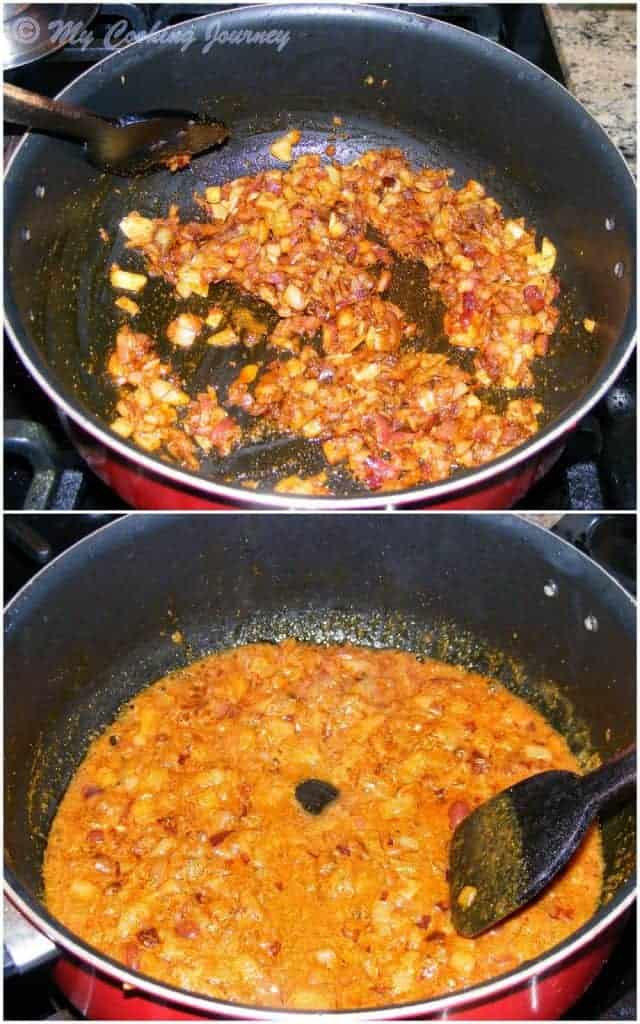 Meanwhile grind the tomatoes and the bell pepper to a smooth paste. Add this paste to the onion mixture. Let it cook for about 5 minutes.
Now add the cubed onion and mix well. Also add the paneer pieces and kasuri methi and mix well. Add ½ a cup of water (if needed) and let it cook for 10 more minutes until the onions are cooked slightly, but still has a crunch to it.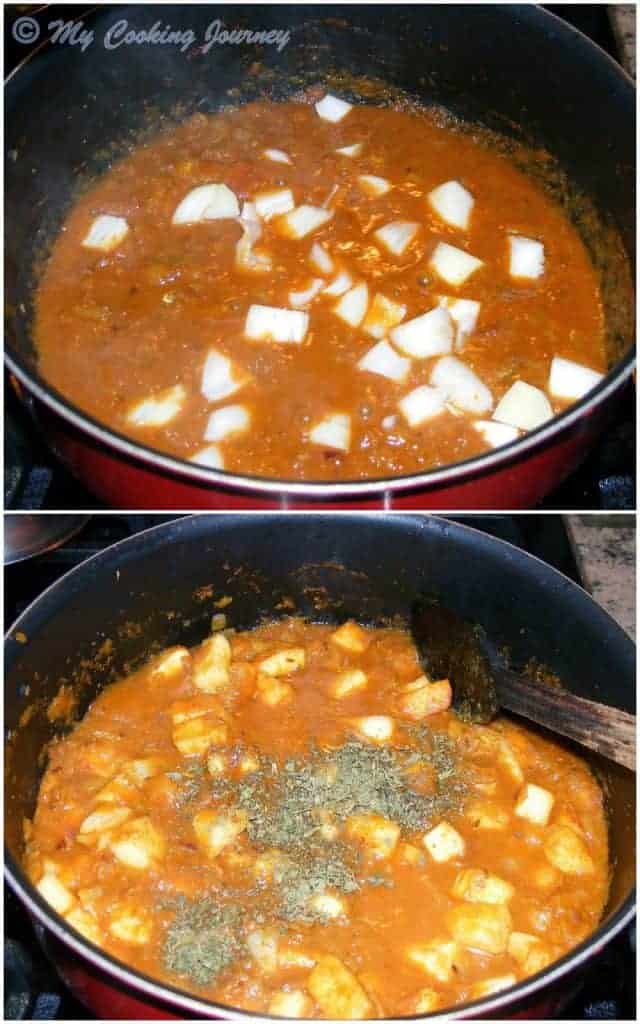 Grind the soaked cashews into a smooth paste and add it to the gravy. Mix well and let it come to one quick boil.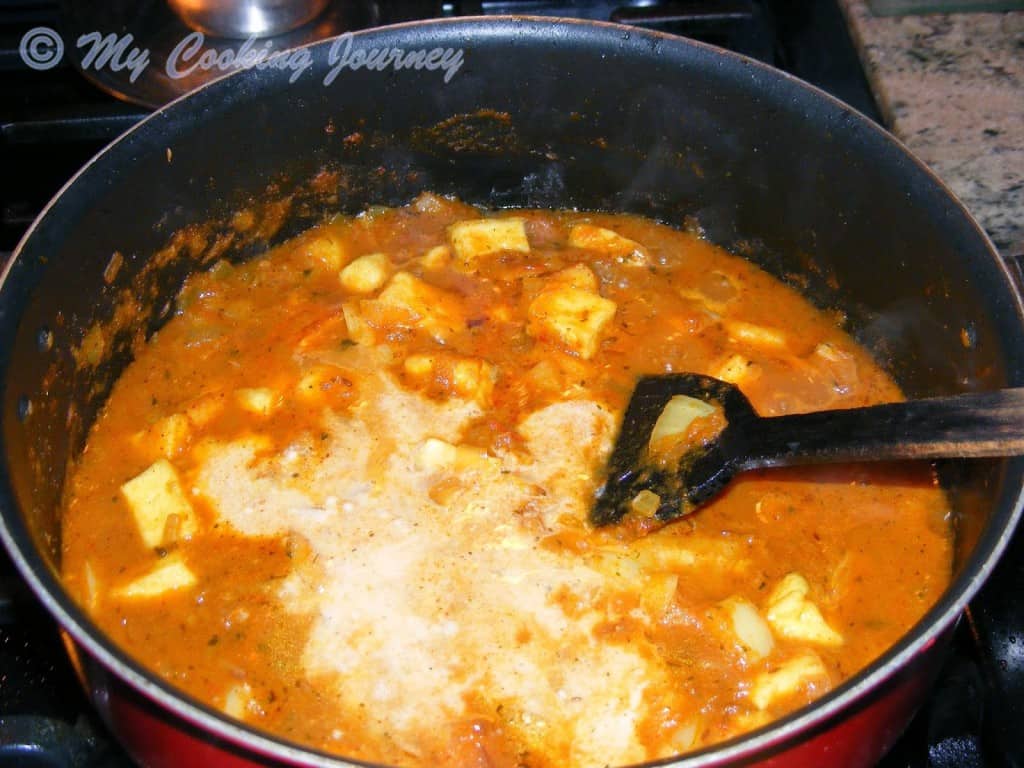 Serve hot with roti's or phulkas.