18th Nov, 2012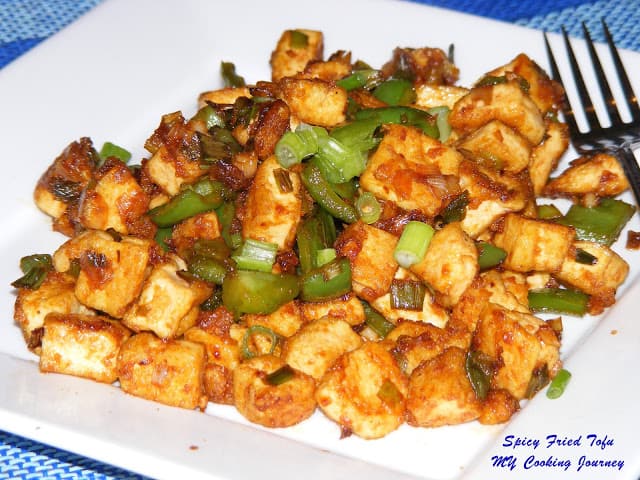 The Indian holidays are over and before it is time for
Christmas goodies I wanted to get some normal everyday cooking done in the
house. I saw this recipe on a blog called
dishes from my kitchen
and it was
really appetizing. My whole household being a very big fan of tofu, this tofu
really tickled our taste bud. The actual recipe was made with jalapeno, but
since my kids were eating it, I substituted the jalapenos with bell pepper. The
crunch of the bell pepper alleviated the recipes flavor. If you are not a tofu
fan, you could always make this dish with paneer.
Preparation time – 10 mins
Cooking time – 20 mins
Difficulty level –easy
Ingredients –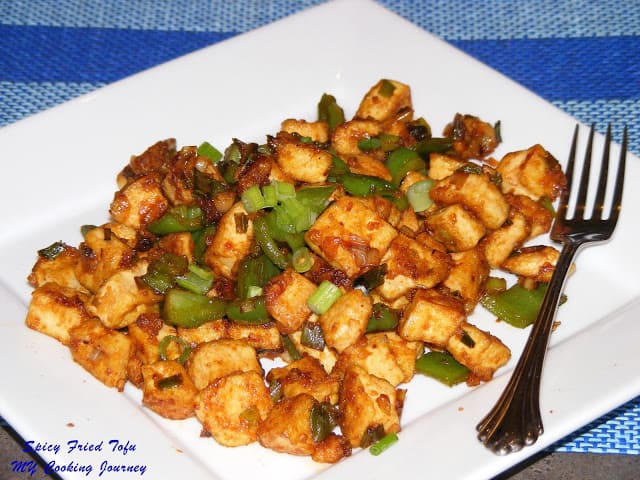 Procedure –
Drain the tofu well and remove most of the moisture by
wrapping it in several paper towels and pressing it down with a weight. Then
chop them into small cubes.
Add the corn flour, salt and pepper to the chopped tofu
and mix it well.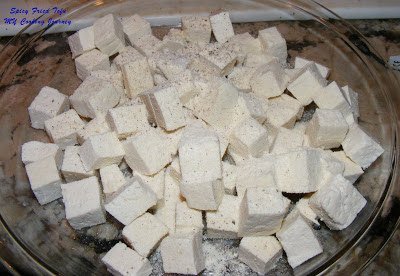 Heat 2 tbsp of oil in a wok or fry pan and add the tofu
in it and shallow fry it until golden brown.
Drain it on a paper towel and keep aside.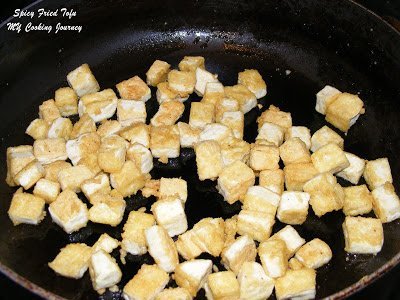 In the same pan, heat the remaining 1 tsp of oil. Add the
minced garlic and fry for 10 secs.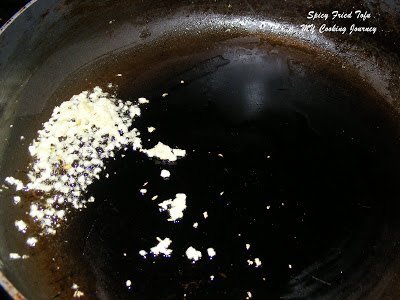 Now add the spring onions (Keep a few green to garnish)
and sauté for about a minute. Then add the chopped bell pepper and sauté
further for a couple of minutes.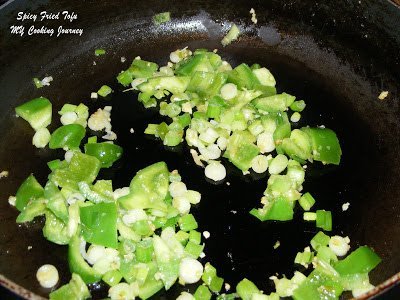 Now add the soy sauce, brown sugar and the sriracha
(chili sauce) and mix well.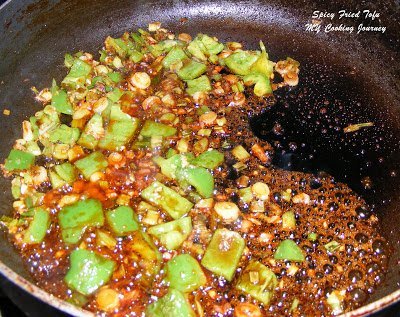 To this add the fried tofu and give it a good toss to mix
well.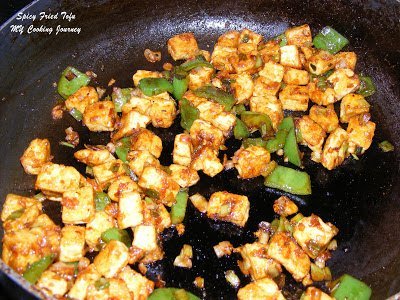 Transfer it to a serving platter and garnish with the spring onion top.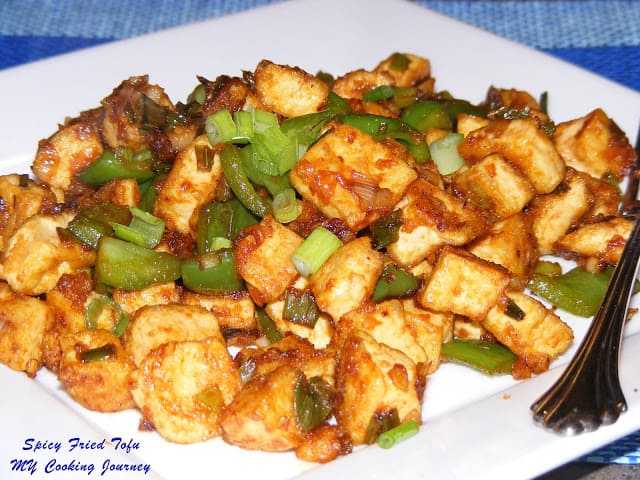 Serve as is or with sweet chili sauce.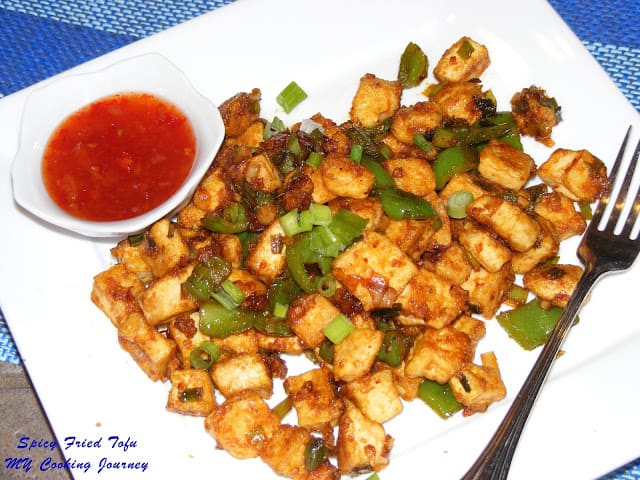 Sending this to