After a break from blogging, it takes a lot of effort to get back to the routine. After a while, I joined the 'We knead to Bake' group again and this is my first bread that I have baked with them. Earlier the group admin, Aparna used to choose the breads for us to bake, but for the past couple of months the group members have been choosing the breads taking turns each month. This recipe was suggested by Ankita Dave, one of the group members and she had used raw filling as a stuffing inside the bread. I have made several stuffed breads in the past, but have never used raw filling. This really fascinated me and tempted me to try the bread.
She had made the bread as a roll, but I wanted to try something different and hence used the braiding technique to make a braided bread which I had wanted to try out for a long time. Braiding was so much fun and the braided bread looked so pretty. The filling was a absolute hit and we just loved it. My boys were sad that there was not more to eat and have already asked me to make it again. Thanks Ankita for suggesting this bread for the group.
When thinking of what to bake for the #BreadBakers, I knew that I would not have enough time to bake 2 breads. So I used variety of peppers to work for the theme for this month suggested by Sue of A Palatable Pastime. The theme was peppers and she wanted us to bake any bread with any kind of pepper in it.
I used bell pepper as a major filling component of the bread along with a little bit of jalapeno for heat. I also used a store bought Green chili cilantro chutney to spread in the bread before adding the filling. The end product was truly peppery with the kind of heat we were looking for. It was wonderful to eat it for lunch with a bowl of hot soup.
Preparation time – 15 minutes plus 2 ½ hours of rising time
Cooking / baking time – 40 minutes
Difficulty level – medium
Recipe suggested by – Ankita Dave
Ingredients – Makes one braided bread
For the dough –
All purpose flour – 2 cups
Instant yeast – ¾ tsp
Salt – 1 tsp
Sugar – 1 tsp
Oil – 1 tbsp (I used olive oil)
Warm water- about ¾ cup (more or less might be needed)
For the filling –
Bell pepper – 1 medium (finely chopped)
Onion – 1 small (finely chopped)
Tomato – 1 medium (finely chopped, seeds and pulp removed)
Cilantro – a good handful (finely chopped)
Jalapeno – ½ of a large one (deseeded and finely chopped)
Indian chat masala – 1 tsp (can use any seasoning of your choice)
Green chili cilantro chutney – 3 tbsp
Feta cheese – as needed (optional)
Salt – as needed
Milk + Butter – 2 tbsp + 1 tsp (for brushing the bread)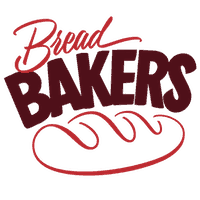 #BreadBakers is a group of bread loving bakers who get together once a month to bake bread with a common ingredient or theme. Follow our Pinterest board right here. Links are also updated each month on this home page.
We take turns hosting each month and choosing the theme/ingredient.
If you are a food blogger and would like to join us, just send Stacy an email with your blog URL to [email protected].
Breads with Peppers