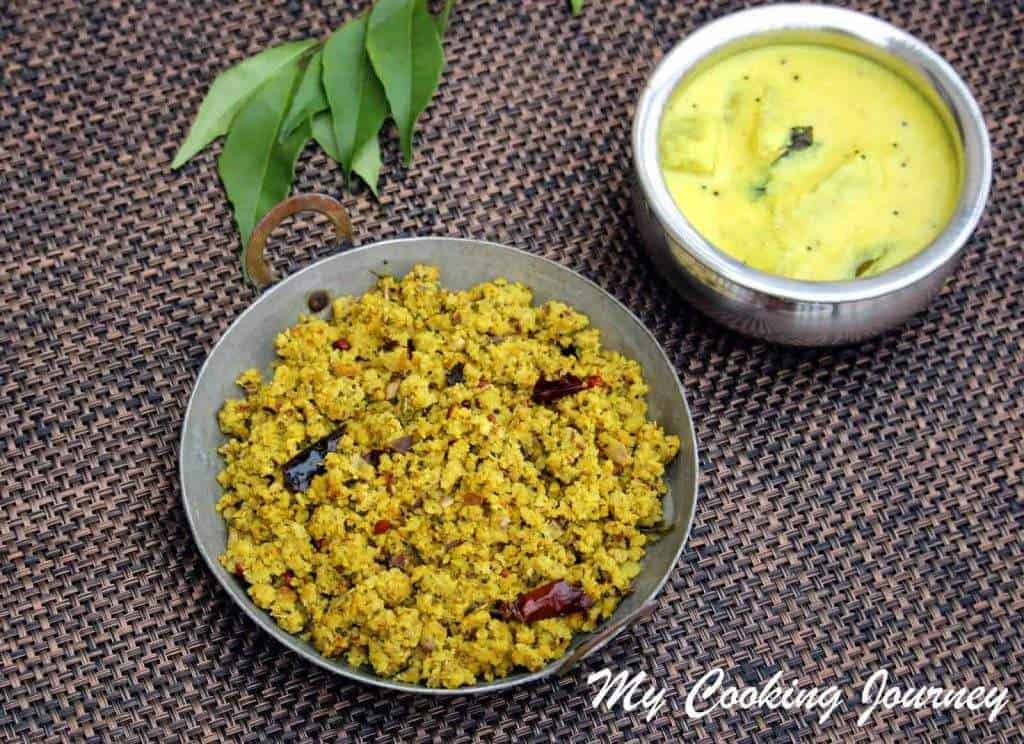 One of the best things about moving to the South is the ease of finding Indian vegetables. Banana flowers were very hard to find in North East and so we hardly got to it. Once we moved here, I buy it almost at every shopping trip. One of my husband's favorite dishes is the vazhaipoo paruppu usilli . I have already made this dish 3 times after getting the recipe from my mother but never got a chance to blog. So finally here it is under the bookmarked theme for this week's blogging marathon.
If there is paruppu usilli, then there has to be More Kuzhambu and this makes one of the best combination South Indian meals. Lot of people rarely buys the banana flower because it takes a lot of time and work to clean it. The flowers have to be separated from the leaves and then the flowers need to be opened. There is a matchstick like petal inside the flower which is much tougher than the rest of the part. This needs to be removed or else when chopping the flowers, it gets on the way and also it makes the dish taste bitter.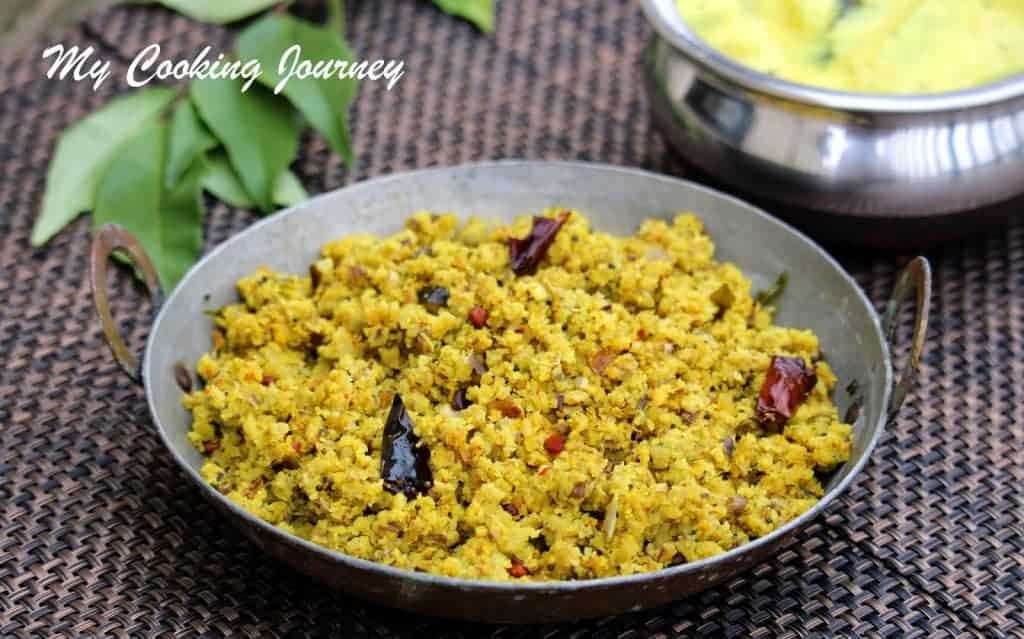 Once the flowers are removed they have to be placed in diluted buttermilk solution to prevent discoloration. Unfortunately most of the flowers that I found here already were quite discolored, but that is alright since it does not change the flavor. It is just the flowers were harvested quite a while back and hence oxidized. The pictorial below shows how the flower has to be cleaned. I usually clean and chop the flowers the night before I am going to cook them and that way it saves some time for me on the day of cooking.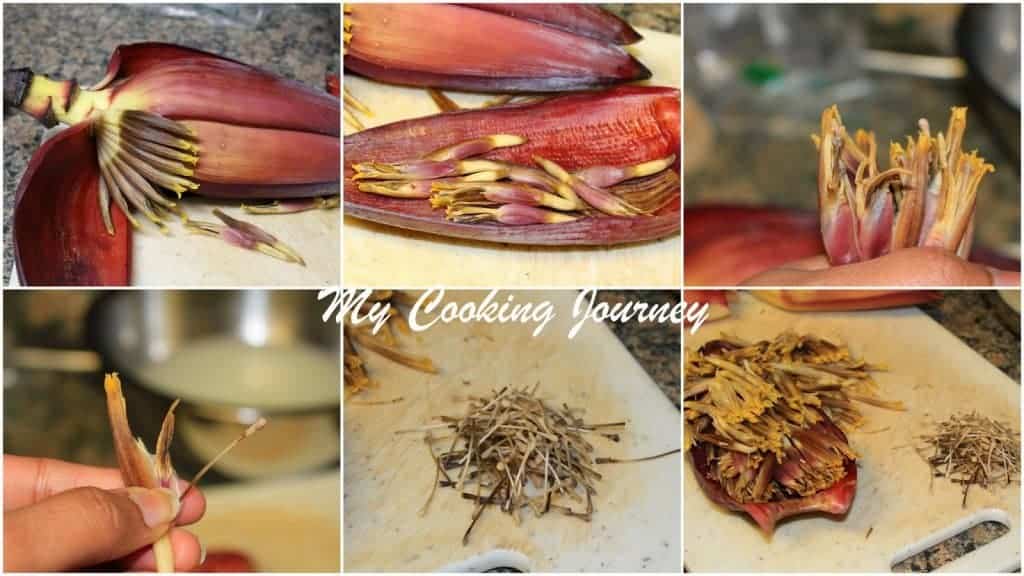 Preparation time – 1 hr plus couple of hours to soak the lentils
Cooking time – 1 hour
Difficulty level – medium
Ingredients – serves 4-6
Banana flower – 1 medium (petals removed, cleaned and chopped – Look for the pictorial above)
Tuvaram paruppu / Toor dal – ½ cup
Kadalai paruppu / Channa dal – ½ cup
Payatham paruppu / Moong dal – 2 tbsp
Red chilies – 4
Asafetida – ¼ tsp
Salt – to taste
To season –
Mustard seeds – 1 tsp
Kadalai paruppu/channa dal/split Bengal gram dal – 2 tsp
Red chilies – 2
Asafetida – ¼ tsp
Curry leaves – few
Oil – 2 tbsp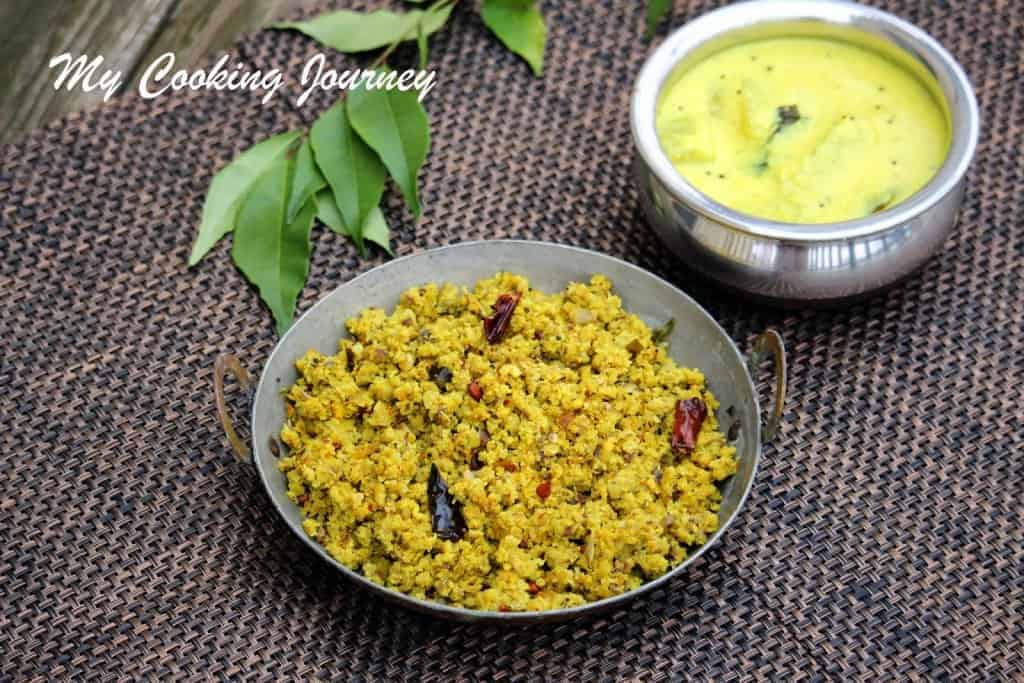 Procedure –
Clean and chop the banana flower as described above in the introduction. Refer to the pictorial to help you. Immerse the chopped banana flowers in diluted buttermilk to prevent oxidization.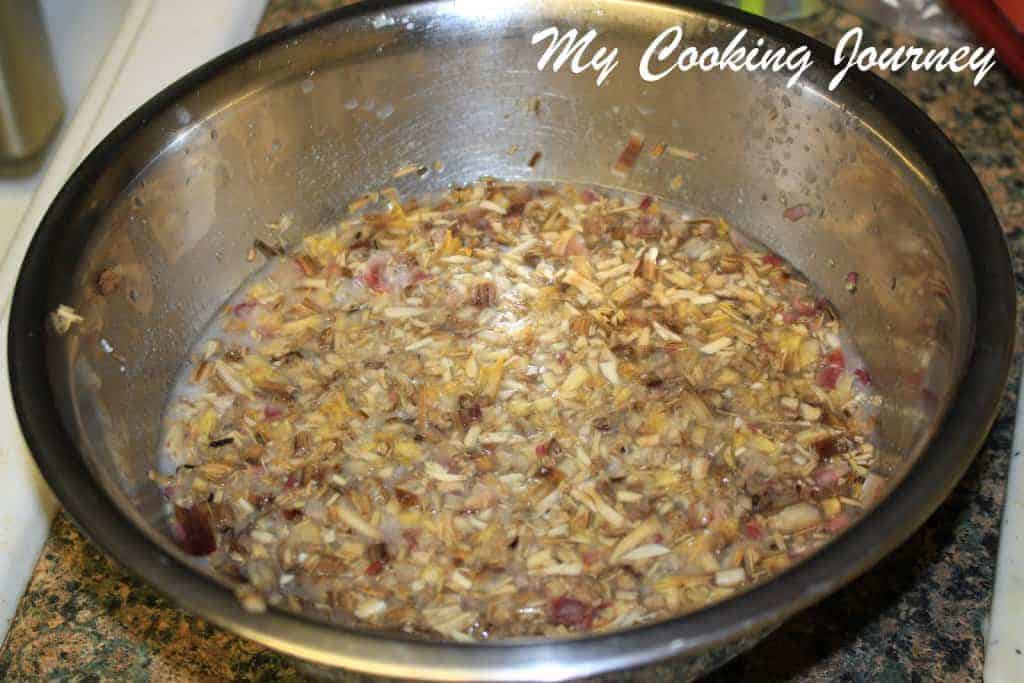 Soak the lentil for about an hour to two.
Drain the lentils well and then grind it into a coarse paste with salt, red chilies and asafetida.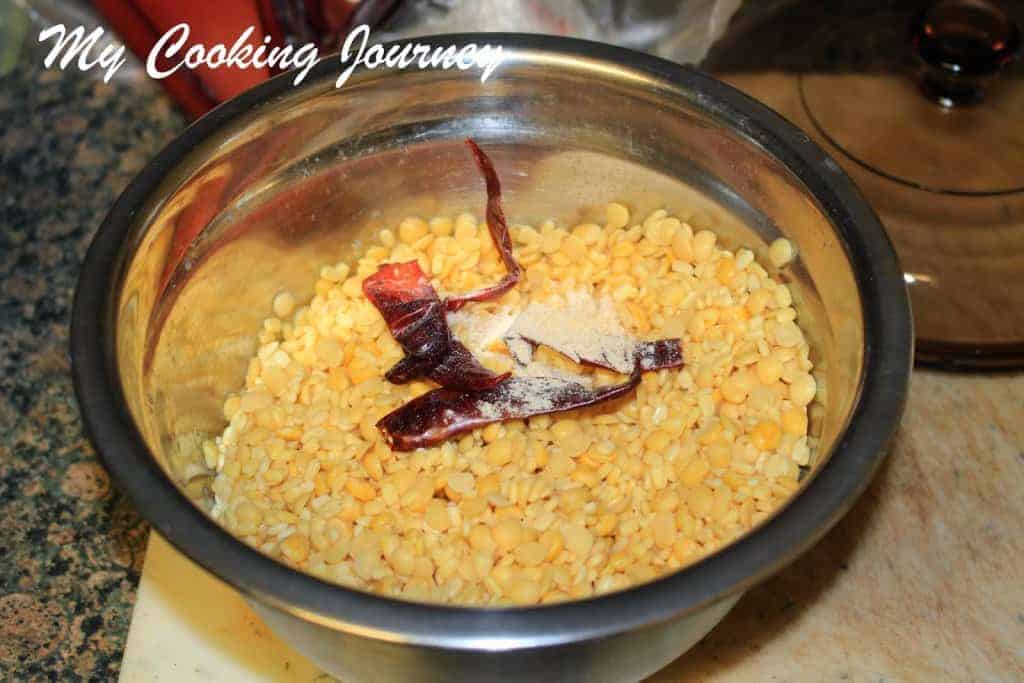 Drain and wash the banana flower to remove the residual buttermilk and then squeeze them dry. Add the banana flower to the lentil mixture and mix it well to combine.
Transfer this mixture into a greased steamer plate or in idli plates and steam it for about 10 -12 mins until the mixture appears cooked and glossy. When you touch the steamed mixture it will appear hard and it should not stick to your fingers.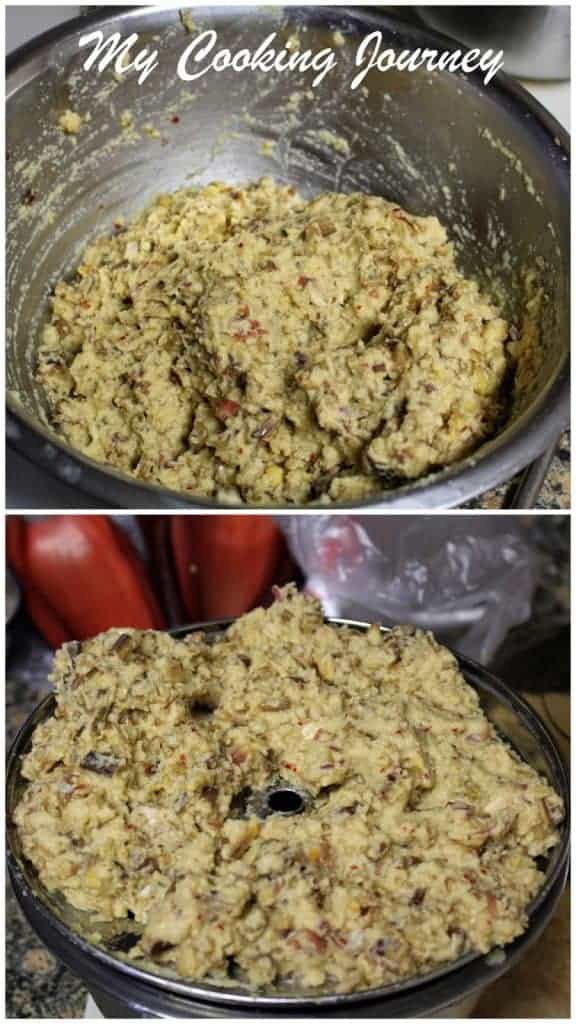 Remove and let it cool down enough to handle. Now either with your hands or using a blender make a crumble of the lentil mixture. Most of the time I just do it using my hands as it is one less thing to wash.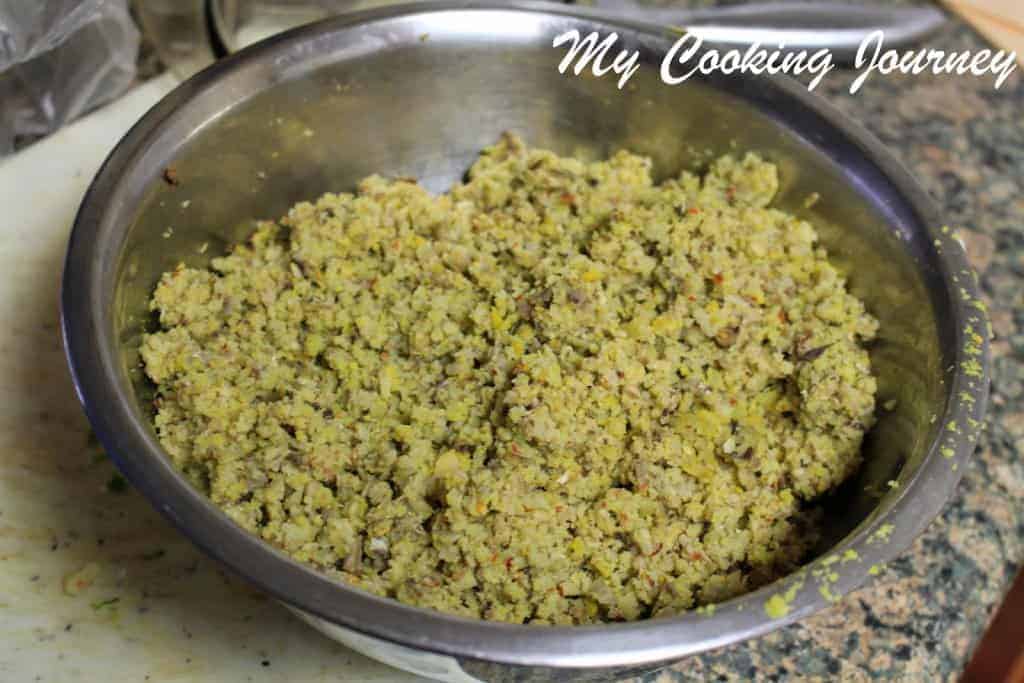 Heat a wide pan and add oil to it. Add all the ingredients listed under seasoning and fry it for a minute.
Now add the steamed and crumbled lentil mixture and give it a good mix. Let it further cook for about 5 minutes so all the flavors could come together.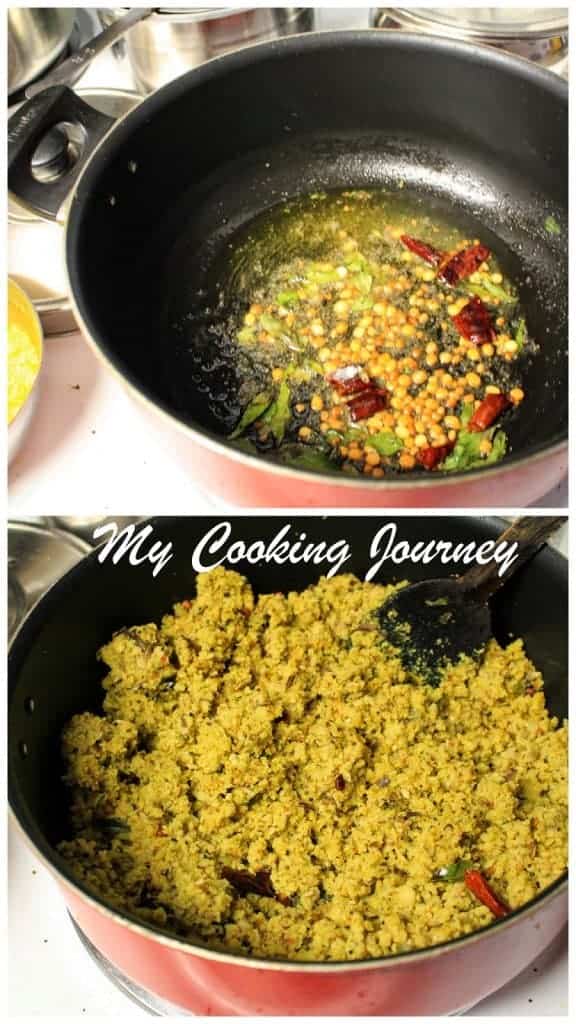 I served vazhaipoo paruppu usilli with White pumpkin more kuzhambu and rice!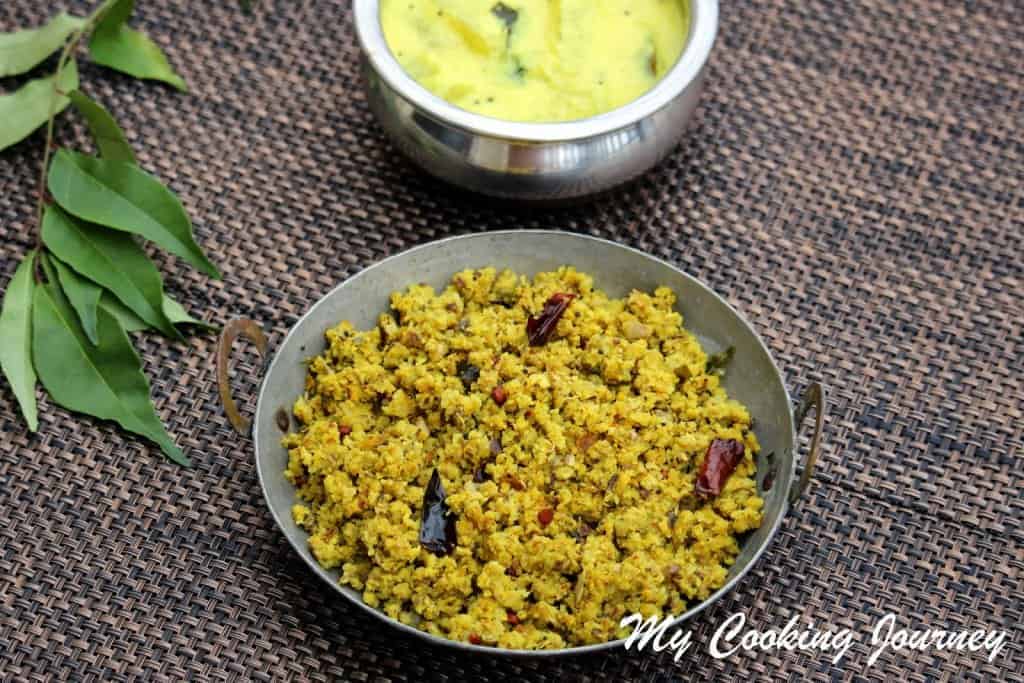 Check out the Blogging Marathon page for the other Blogging Marathoners doing BM#50