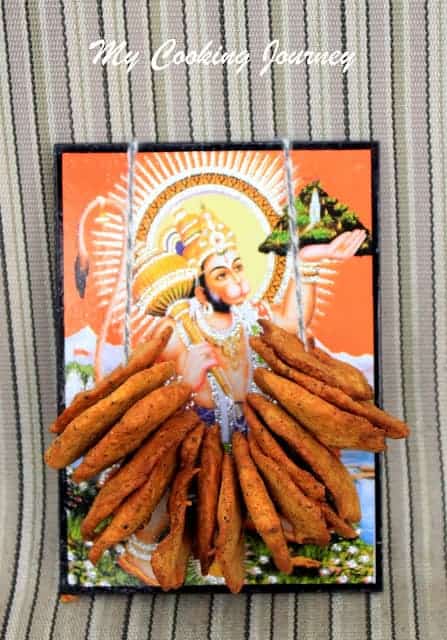 Offering vada malai to lord Hanuman / Anjaneyar is a very common practice. I remember going to Nanganallur Anjaneyar Kovil in Chennai and have seen humongous vada malai being offered to the god. This vadai tastes very different and is made with just urad dal and Milagu /pepper. There is no other flavoring or anything that goes into the vadai. I have never made this vadai before and have always made the regular Ullundhu vadai with just pepper to make vada malai.
This month when I chose the theme for temple prasadams, I had this vadai in mind. I asked my mom and that is how I learned how to make it thin and crispy. I always used to wonder what is so different to make this vadai and why do people always have someone make it for them. When I made them this time is when I realized that it is very time consuming to make them. The ingredients used to make the vadai are very less, but it takes a long time to cook the vadais. The vadais have to be fried in low to medium heat to attain that crispiness. Also the consistency of the batter is very critical. The vadai dough has to be very thick. So we have to keep in mind to grind the paruppu without adding any water.
I made this vadai on Sunday and offered it to the Anjaneyar at home. Only in the evening when I noticed the moon, I realized that it was a full moon day. It felt really good to have offered the vadai malai on the auspicious Pournami day.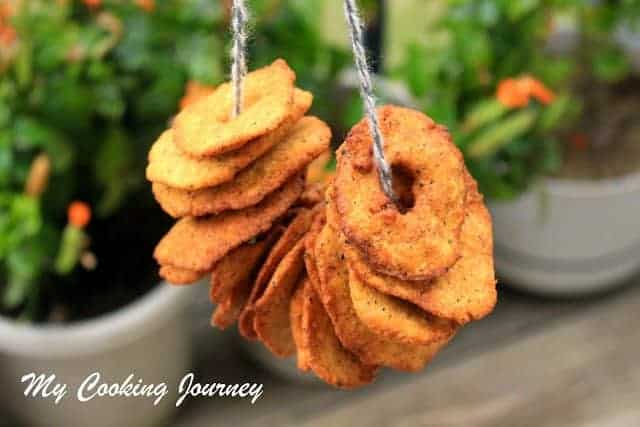 Preparation time – 10 minutes plus 45 minutes soaking time
Cooking time – 30 minutes
Difficulty level – easy
Ingredients to make Anjaneyar Vadai – Makes 25 small vadais
Ullutham Paruppu / Urad Dal (preferably whole) – 1 cup
Pepper corns / Milagu – 1 tbsp
Salt – to taste
Oil – for deep frying
Rice flour – 1 -2 tbsp (incase the batter becomes thin)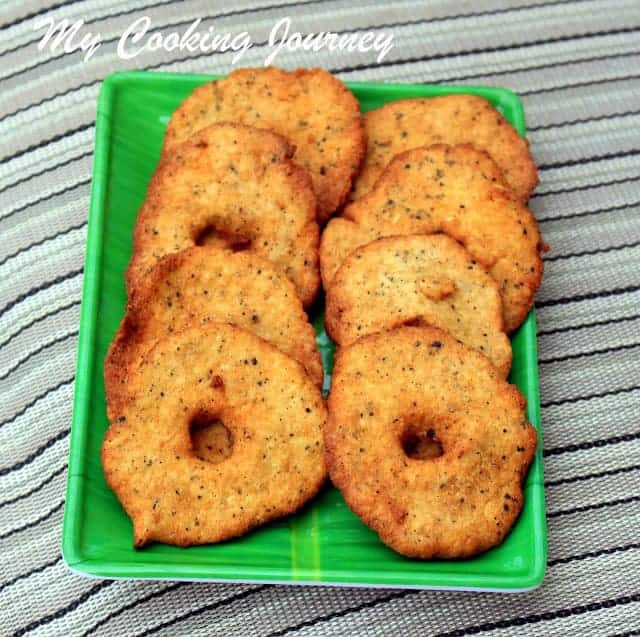 Procedure –
Wash and soak the paruppu for about 45 minutes. Drain the paruppu well and keep it in the colander for few minutes to drain it entirely.
With a mortar and pestle coarsely grind the pepper corns. You can use a mixer also for the purpose. I added about 1 tbsp for the 1 cup of batter which yielded medium spicy vadais. You can add more or less based on your preference.
When grinding for this vadai, we have to keep in mind that there is no liquid. A food processor will work great or else use the blender and grind. The dal need not be ground very fine. It has to somewhat coarse in texture. Grind it with enough salt and then at the end, add the pounded pepper and give it one more mix. At this stage check the consistency of the batter. It should be very thick and you should be able to form a ball with your hand. If not add some rice flour to adjust the consistency.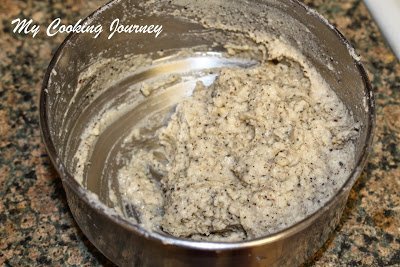 Meanwhile heat oil for deep frying the vadais.
Keep two Ziploc bags or some heavy plastic wrap handy. Wet them very well. Take a very small ball place it on one of the plastic. Place the other wrap on top and press down on the batter with your palm gently until it is very thin. Now wet your index finger and make a hole in the center.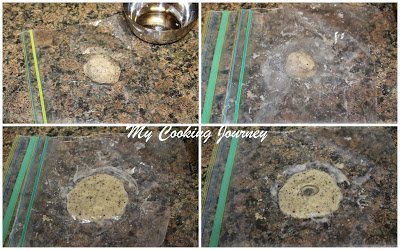 Carefully peel of the formed vadai and slide it into the hot oil. Fry on medium flame until it is crisp and golden brown. Try to keep the thickness of the vadai similar in all the vadai for it to cook evenly. Thinner the vadais are, the crispier they will be. That is why the consistency of the batter is very important.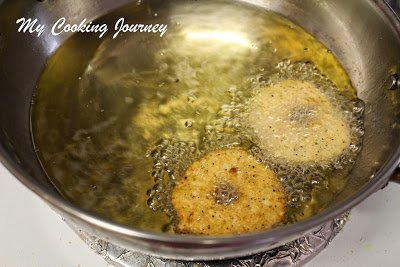 Drain them on a paper towel lined dish and once they have come to room temperature, string the Anjaneyar Vadai into a garland/malai and offer to god.