16th Sept, 2012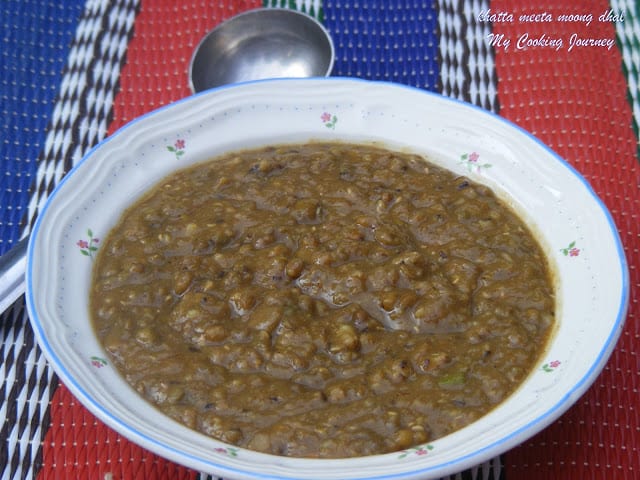 I came across this recipe from a beautiful website called Maayeka. Looking for a different dhal recipe this one topped my search. The sweet and sour flavor in the dhal kept us going back to more. It is a quick dish and can be served with rice or roti's. This dish is without onion or garlic and can be classified as a Jain food.

Preparation time – 10 mins plus an hour to soak the dhal
Cooking time – 45 mins
Difficulty level – easy
Ingredients –
Whole green gram dhal/moong dhal/muzhu payiru – 1 cup
Ginger (grated) – 1 tsp
Green chilies (chopped) – 2
Sugar – 4 tbsp
Mango powder – 1 ½ tbsp
Asafetida – ½ tsp
Red chili powder – ½ -1 tsp
Turmeric powder – ½ tsp
Ghee/clarified butter – 1 -2 tbsp
Fresh cilantro – few
Procedure –
Wash the dhal well and soak in water for about an hour.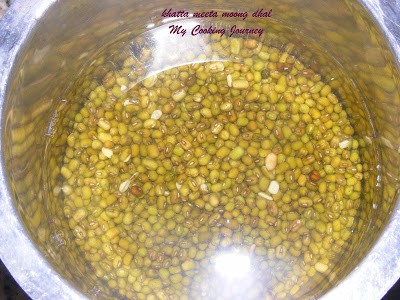 Pressure cook the dhal with enough water until soft and mushy. Once the dhal is cooked, mash it well with a masher or a flat spoon.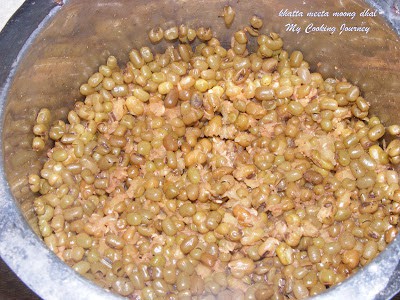 Add enough water to bring it to the desired consistency. Now add all the other ingredients except the ghee and the cilantro and mix well.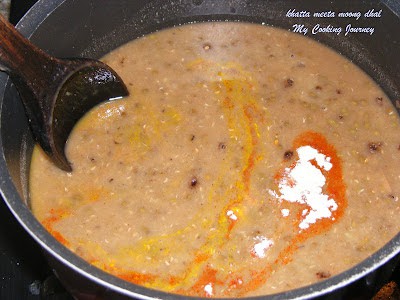 Cook on medium heat for about 10 mins and then simmer for 15 more mins, stirring frequently in between.
Remove from heat and add the ghee and cilantro. Mix well and serve hot with rice or roti's.