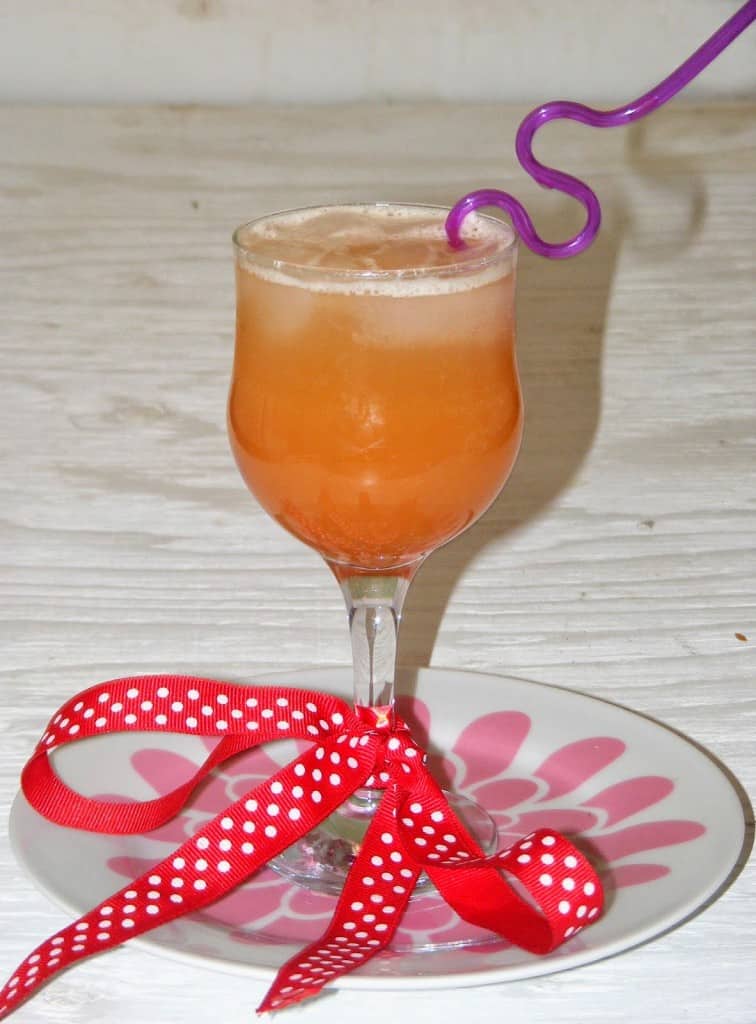 After a month long of Regional Indian states Mega Marathon, we BMers are back to our routine. This week I chose the theme mocktails and for the next three days I will be blogging about them. Mocktail is a drink that does not have any alcohol in it. We do not consume alcohol in our house and hence these are some of the drinks that we make at home or drink when we are at a party. There are some very interesting mocktail recipes that are derived from famous cocktails.
The drink that I chose today is the very famous Virgin Madras Cocktail. This is a drink that is very popular on ladies night and is usually made with 1 part of vodka, 2 parts of cranberry juice and 2 parts of orange juice. I replaced the vodka with club soda and made it virgin. My son loves cranberry juice and that is something I always have at home. I used the pulp free orange juice for this recipe.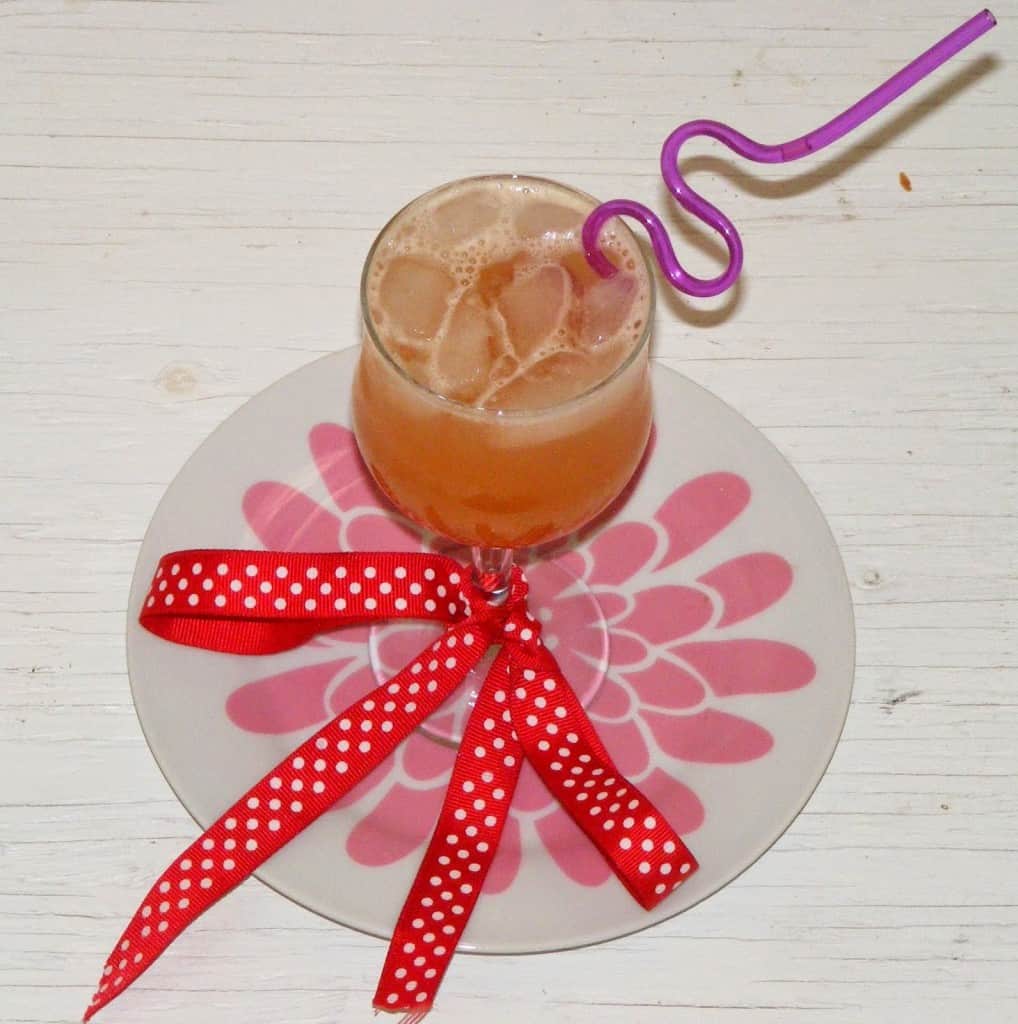 Preparation time – 5 minutes
Cooking time – none
Difficulty level – easy
Ingredients to make Virgin Madras Cocktail – Makes 1 serving
Orange juice – 3 ounces
Cranberry juice – 3 ounces
Club soda – 3 ounces
Ice cubes – few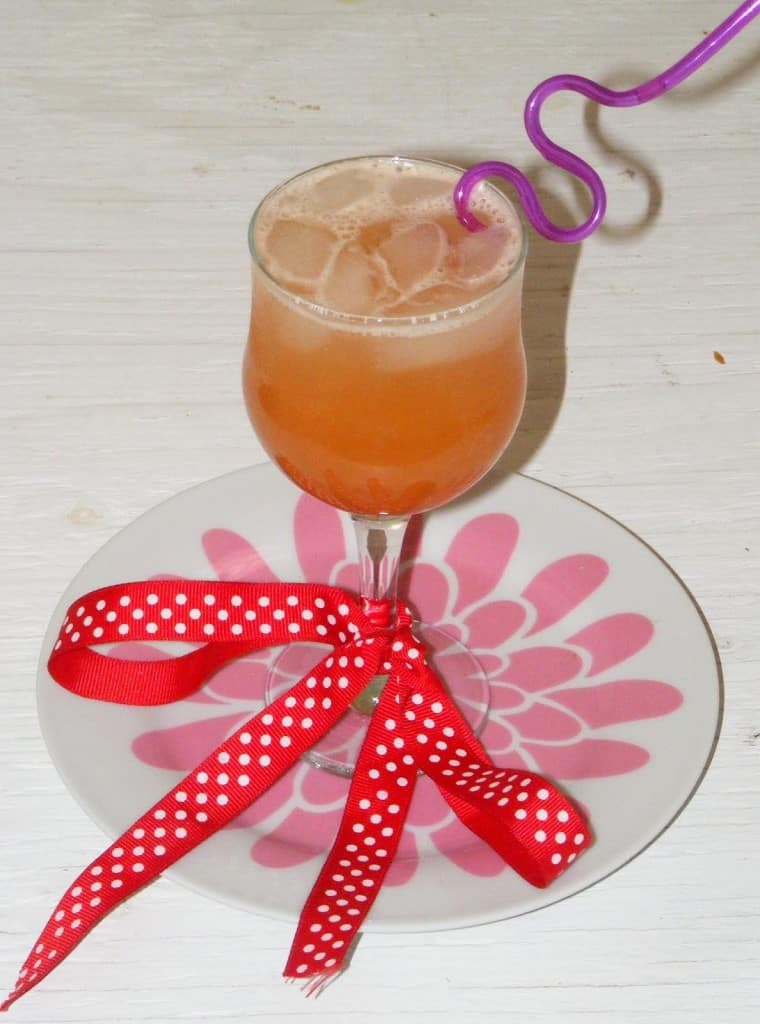 Procedure –
Shake the cranberry juice and the orange juice with ice in the cocktail shaker.
Pour the juice and then add the ice in a serving glass and then top off with club soda.
Garnish the Virgin Madras Cocktail with lemon wedge or orange slice!